Memorial Sloan Kettering Cancer Center
Memorial Sloan Kettering Cancer Center
1275 York Ave.
New York, NY
Memorial Sloan Kettering is one of the oldest and most respected cancer centers in the country, with years of research devoted specifically to mesothelioma treatment.
Benefits of Memorial Sloan Kettering
Because of the high volume of mesothelioma patients who visit Memorial Sloan Kettering every year, the cancer center's doctors are highly specialized and experienced in a variety of mesothelioma treatments. Get recommendations to top cancer centers like Memorial Sloan Kettering to find the right center for you.
Why Memorial Sloan Kettering?
Cutting-edge technology

The radiation oncologists at Sloan Kettering have developed the latest technologies for treating pleural mesothelioma. One study, which began in 2008, is evaluating the value of intensity modulating radiation after surgery.

Specialized knowledge

Sloan Kettering has treated many mesothelioma patients over the years, gathering information and knowledge on this rare disease. The hospital's mesothelioma program has specialists in medical oncology, radiation and surgery.

Innovative care

Sloan Kettering utilizes multimodal therapies that combine the best of several known mesothelioma treatments. They also invest in clinical trials and new research studies, and their care extends into counseling and survivorship support.
Memorial Sloan Kettering Cancer Center is one of the leading cancer centers with notable contributions to mesothelioma research and treatment. Always looking for new ways to fight the disease, the physicians at Sloan Kettering are among the best in their field.
Memorial Sloan Kettering Cancer Center is the world's oldest and largest private cancer center, with more than 125 years of patient care. It is one of the 41 National Cancer Institute-designated Comprehensive Cancer Centers and boasts educational programs that train future physicians and scientists.
The medical team at Sloan Kettering has seen a high volume of mesothelioma patients, making them a valuable resource with extensive knowledge and experience in working directly with mesothelioma patients.
Get Connected To Memorial Sloan Kettering Cancer Center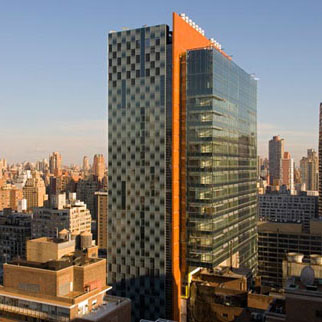 Memorial Sloan Kettering Cancer Center is a respected and beloved treatment center for mesothelioma, having led the charge in developing new treatments through clinical trials.
Why Choose Memorial Sloan Kettering Cancer Center?
Guided by mesothelioma specialists, Dr. Lee Krug and Dr. Valerie Rusch
Offers complete trimodal treatment options (chemotherapy, radiation and surgery)
Known for clinical trial studies that have improved treatments significantly
Specialization and Collaboration
Sloan Kettering's physicians work collaboratively to build on and draw from their internal mesothelioma information database (which is the world's largest). This ensures patients receive the highest level of care, the most accurate diagnosis, and the best individualized treatment plan.
The specialists at Sloan Kettering have made medical advances with a multimodal approach to pleural mesothelioma that combines surgical removal of cancerous tissue along with chemotherapy and/or radiation therapy. The radiation oncologists at Sloan Kettering have developed breakthrough techniques that include intensity-modulated radiation therapy, which targets radiation directly to the pleura.
Sloan Kettering is always looking for new ways to eradicate mesothelioma. Researchers at Sloan Kettering have made such novel discoveries as immunotherapy that stimulates the body's immune system to attack and kill cancer cells. Other promising approaches under investigation include tumor vaccines, antibody therapies, T-cell-based treatments, and the use of anticancer viruses.
Is There a Genetic Disposition to Mesothelioma?
A collaborative, observational study is underway to discover whether certain mesothelioma patients had a higher risk of developing their disease as a result of their genetic makeup. Along with Sloan Kettering, other internationally recognized mesothelioma cancer centers are teaming up to research this possibility.
The study, which began in April 2012, aims to enroll 1,000 mesothelioma patients. Researchers will cross-examine DNA blood test results with each patient's medical history and history of asbestos exposure to determine the strength of the relationship between genetic makeup and mesothelioma.
Is Memorial Sloan Kettering Right for You?
Sloan Kettering has one of the highest volumes of mesothelioma cases per year. Here are just a few reasons why mesothelioma patients chose Sloan Kettering:
Follow-up support and care
Access to clinical trials
Access to top mesothelioma specialists
Contact one of our patient advocates at 1-888-385-2024 to get in touch with Memorial Sloan Kettering or get a complete list of cancer centers in our free Mesothelioma Guide.