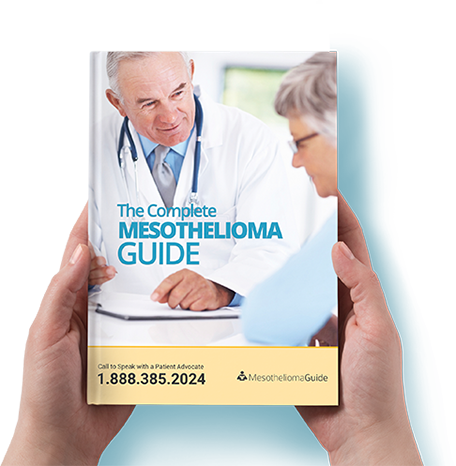 Fight Mesothelioma with Knowledge, Treatment and Support.
What You Will Learn in Our Free Guide:

Top treatment for your diagnosis
How you can outlive your prognosis
Ways survivors beat the odds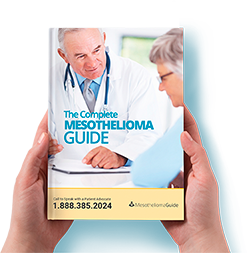 Mesothelioma Guide is your trusted ally in the fight against asbestos-related cancer. We provide up-to-date information about living with mesothelioma, top doctors, treatment options, and more.
Types of Malignant Mesothelioma:
Malignant mesothelioma is a rare cancer caused by inhaling or ingesting asbestos fibers. This cancer occurs in the protective lining of the lungs, abdomen, heart, or other organs. It often takes mesothelioma 20-50 years to develop after asbestos exposure. There are several treatment options for mesothelioma, including chemotherapy, radiation, and surgery. Many patients turn to clinical trials that are exploring promising new treatments like immunotherapy. Treatment options vary based on a patient's specific diagnosis.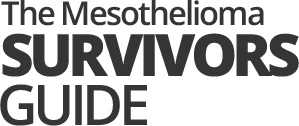 Our Free Survivors Guide Includes:
Exclusive profiles on mesothelioma survivors
Information about their doctors and treatments
How they successfully fought mesothelioma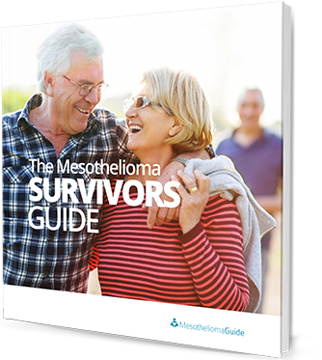 First and foremost, don't be afraid. There's hope.
There's so much hope.
Jill Litton Mesothelioma Survivor of 5+ Years
Learn About Your Treatment Options

Surgery
Surgery is the most important curative treatment option for mesothelioma patients. Surgeons use different techniques for each type of malignant mesothelioma.
Extrapleural Pneumonectomy (EPP)
EPP is one of the most common pleural mesothelioma surgeries. It involves removing the lung that is affected by the cancer as well as any other affected tissues.
Pleurectomy/Decortication (P/D)
A P/D is a pleural mesothelioma surgery that does not require the removal of the lung. During a P/D, surgeons remove the lining of the affected lung and other tissues.
Cytoreduction with HIPEC
Cytoreduction for peritoneal mesothelioma involves removing the tumors in the abdomen. It is often combined with heated intraoperative chemotherapy (HIPEC).
Chemotherapy
Chemotherapy is a versatile mesothelioma treatment and is a viable options for patients with any stage of malignant mesothelioma.
Side Effects
Side effects are a main concern for patients considering chemotherapy. Doctors can adjust chemotherapy treatments if patients are experiencing severe side effects.
Types and Methods
Chemotherapy is often given to patients through an IV, a port, or a pill. Doctors will give chemotherapy before, during, or after surgery to maximize its effectiveness.
Drugs
Alimta and cisplatin are the standard chemotherapy drugs for mesothelioma. There are several other chemotherapy drugs available for patients who need different options.
Radiation
Radiation is a short and painless procedure that can be used to treat mesothelioma. Radiation can shrink tumors for pain relief or be combined with surgery for a more aggressive treatment.
Types of Radiation
Different types of radiation therapy use different machinery and techniques. Doctors decide which is best for a patient based on tumor size, metastasis, staging, and general health.
SMART
SMART stands for Surgery for Mesothelioma After Radiation Therapy. By treating patients with radiation and then surgery, doctors have been able to extend some patients survival time by years.

Clinical Trials
Clinical trials allow patients to access more new treatments. Only a few treatments are approved for mesothelioma but there are many more treatment options available through trials.
Recruiting Trials
Use our interactive tool to find a trial based on your specific needs. Search our list of recruiting mesothelioma clinical trials and read a summary of each one.
Clinical Trials Process
Learn more about how clinical trials work. Read about the benefits of joining a trial, the four phases, and why some trials have placebo control groups.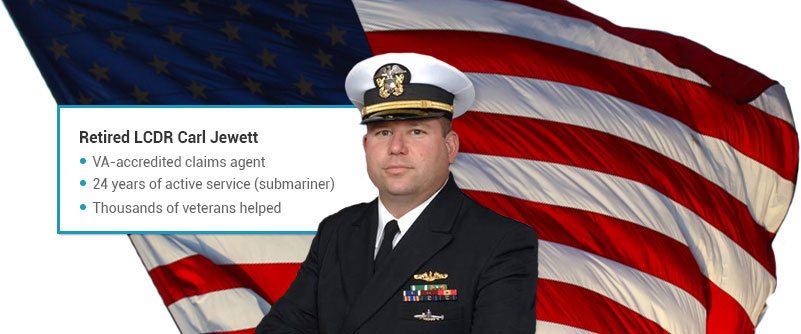 Veterans Assistance
Learn what every veteran needs to know about:
Filing for VA Disability and/or Pension (up to $3,000/month)
Survivor benefits and Aid & Attendance/Housebound benefits
Finding top veteran mesothelioma specialists
Learn More