The Navy has the highest incidence of veterans with mesothelioma among all military branches. The disproportionate rate is mainly due to the prevalence of asbestos in Navy ships and submarines.
The Highest Rates of Mesothelioma in the Military
No branch of the military has been affected by asbestos exposure more than the Navy. The predominant reason for the inequitable proportion of asbestos exposure in the Navy is due to the countless uses of asbestos on naval vessels.
What Navy Veterans Should Know About Asbestos Exposure
Increased Asbestos Use

Asbestos use in ships spiked during World War II. Veterans serving from this time until the 1980s faced the highest rates of exposure, which leads to the greatest risk of mesothelioma in the decades to follow.

Ships Used Most Asbestos

Naval ships and shipyards were the most frequent sites of asbestos exposure. Everyone from shipbuilders to Navy officers serving onboard ships while at sea spent hours, days and weeks around loose asbestos.

VA Benefits for Sailors

Navy veterans with mesothelioma typically receive the full amount of Disability Compensation available from the U.S. Department of Veterans Affairs (VA). Payment starts at $3,146 per month for single veterans, with increases depending on parental and marital status.
Manufacturing Companies are Responsible – Not the Navy
Although there were a few reports outlining the hazards of asbestos for military personnel, the risks were not widely known until the 1970s and 1980s. Manufacturing companies producing asbestos products kept the dangers of their profitable commodities a secret.
In fact, they actively engaged in preventing the government from knowing about its dangers. Therefore, it was impossible for the government to warn the military. It's important that Navy veterans understand the manufacturing companies are responsible, not the Navy.
Navy Veterans Can Get Compensation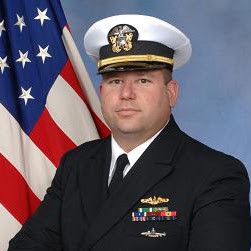 Navy veterans comprise the largest group of mesothelioma diagnoses in the country. Retired LCDR Carl Jewett can help Navy veterans file for disability claims and receive compensation to help cover medical costs. Get the peace of mind you deserve by speaking with Commander Jewett today.
Commander Jewett can help with:
Getting the maximum disability compensation benefits (averaging $3,027/month).
Financial support for spouses and children.
Getting aid and attendance benefits.
Common Questions About Navy Veterans and Mesothelioma
When did the use of asbestos increase in the Navy?
World War II caused the biggest spike in asbestos use during the 20th century. The rampant production of Navy ships helped create the world's most powerful fleet. This manufacturing relied on asbestos, which was easy to find, cheap to produce and sensible to implement as a safeguard from fires at sea.
Which Navy occupations were at risk of exposure to asbestos?
Most occupations onboard naval ships faced regular exposure to asbestos. Some of the at-risk jobs included:
Shipbuilder
Electrician
Steelworker
Machinist or machinery repair worker
Welder or hull technician
Pipefitter or shipfitter
Boiler technician
Gunner's mate
Do some Navy ships still include asbestos?
Starting in the 1980s, the military phased out asbestos as a central component of Navy ships. Therefore, Navy veterans who served prior to the 1980s face the greatest risk of mesothelioma. Many older ships built prior to this time had asbestos removed for safety, but some ships still have asbestos present.
What benefits are available to Navy veterans with mesothelioma?
Navy veterans with mesothelioma can file for monthly compensation, health care, specialized treatment and asbestos trust funds. VA claims, in the form of either Disability Compensation or Pension, provide financial assistance for Navy veterans who have this cancer.
How do I access these VA benefits?
The quickest way to access VA benefits is by speaking with a VA claims agent. These experts can detail whether you're eligible for compensation, health care or legal claims. They'll also help you find treatment at a VA hospital with a mesothelioma specialist on staff.