The Search for a Mesothelioma Cure
Although there is currently no cure for mesothelioma, there are new developments in early detection, prevention and treatment.
Research That Leads to a Cure
Mesothelioma research and clinical trials are advancing treatment by leaps and bounds. There are multiple emerging treatments that show the potential to usher in a new era of treatment and bring patients another step toward a cure.
How is Mesothelioma Treatment Progressing?
With newly developed treatments, the average life expectancy of a mesothelioma patient has improved ten-fold in the past 2 decades.

International Effort

Researchers across the globe are involved in new trials aimed at early detection and treatments that help patients live longer.

More Treatment Options

There are 2 times the number of treatment options available as there were a decade ago.
There is also genomic research being conducted on the relationship of genetics and the development of mesothelioma. Researchers have found that some genes contain information in declaring when our cells grow and at what rate they grow.
Researchers have found that cancers can be caused by DNA due to the DNA telling certain cells to grow (oncogenes) or to slow down and die (tumor suppressor genes).
Over the past two decades, many experimental therapies have emerged. This is partially due to the growing number of mesothelioma-focused clinical trials. While some of these therapies still require additional testing, the groundwork is in place for patients to benefit from them in the future. These treatments may lead to a cure.
Find Clinical Trials and Emerging Treatments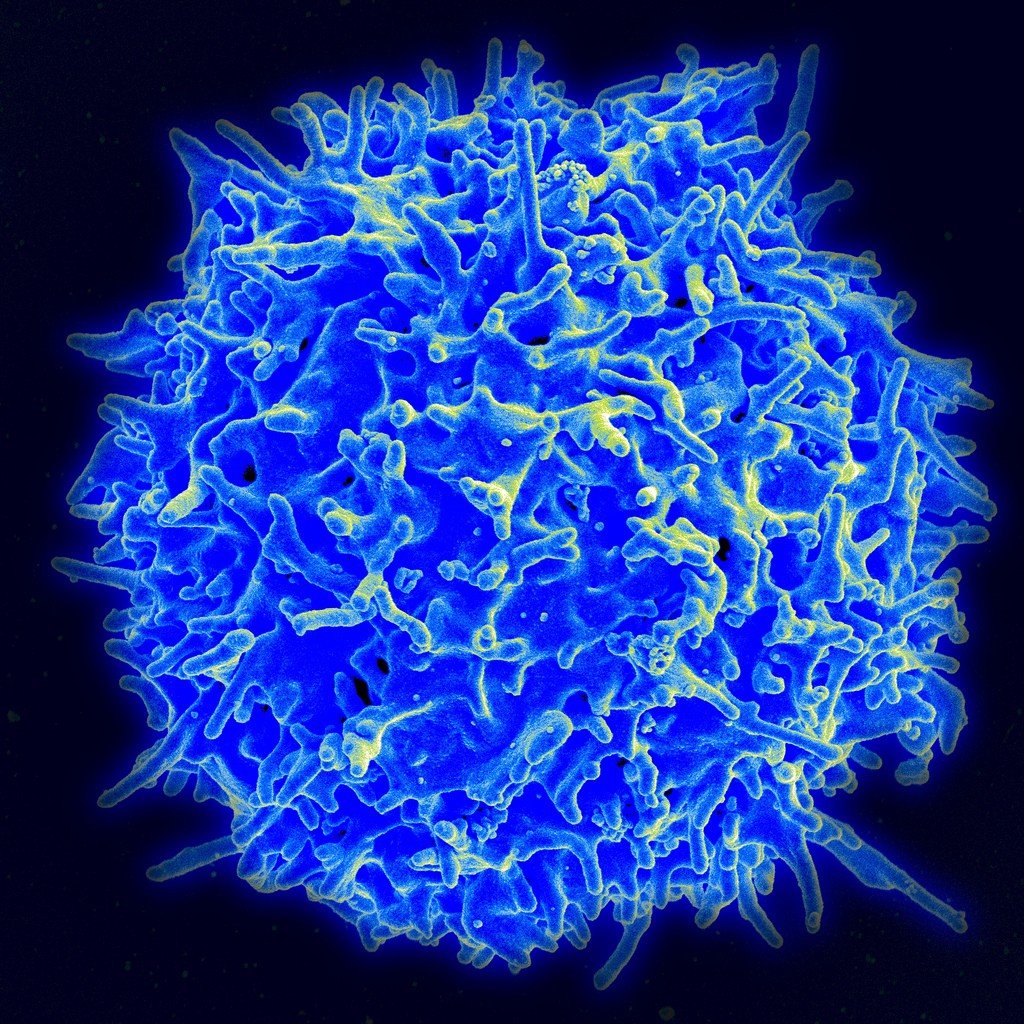 One of the best ways to improve your likelihood of beating mesothelioma is through clinical trials. Clinical trials are currently underway for pleural and peritoneal mesothelioma patients. Our patient advocates can help you find and enroll in a clinical trial that matches your needs.
What Can You Get From Clinical Trials?
You'll have access to new treatments not available to the general public.
Join survivors such as Kendra Ferreira, who has outlived her prognosis by more than 10 years thanks to a clinical trial.
One-on-one care from America's leading mesothelioma specialists and researchers.
Immunotherapy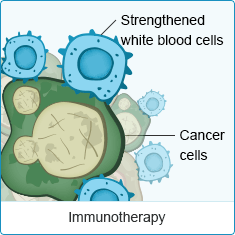 Another innovative option in the fight against cancer is the use of
immunotherapy
to strengthen the body's own immune system. Sometimes known as biotherapy, immunotherapy uses two different approaches.
The first is active immunotherapy, which uses medication to enhance the immune system. The other is passive immunotherapy, which adds laboratory-created proteins to what the body is currently lacking. Immunotherapy is currently in clinical trials to determine its effectiveness, reliability and repeatability.
The drug Avastin has recently become the first of its kind to introduce antibodies in an attempt to treat cancer and extend life. In 2012, one the largest clinical trials centered on immunotherapy began. Its purpose is to develop a pipeline of continual phase 3 clinical trials.
The Cancer Immunotherapy Trials Network (CITN), which consists of 27 cancer centers nationwide, is spearheading this project.
Researchers have found that immunotherapy is one of the most promising forms of therapy for mesothelioma patients. For certain forms of immunotherapy, like dendritic cell-based immunotherapy, cells are stimulated outside the body and then reinserted into the body attached to non-active virus.
These cells are programmed to attack the cancerous cells. Immunotherapy is being used in large cell lung cancer and mesothelioma, bringing to light possible treatments for later staged cancer patients, and hopefully an eventual mesothelioma cure.
Get involved in clinical trials testing new immunotherapy treatments today.
Genetic Testing
Mesothelioma is caused by asbestos exposure, but not every person exposed to asbestos will develop mesothelioma. Certain people are more likely to develop mesothelioma because of DNA mutations. Researchers hope that
genetic testing
can help identify people at higher risk of developing mesothelioma.
There are several important benefits of genetic testing:
Earlier Diagnosis: The most important benefit of genetic testing is that doctors may be able to diagnose patients earlier. Doctors can use genetic testing to screen their patients who have been exposed to asbestos for mutations that may cause mesothelioma.
Personalized Treatment: Researchers are working to develop more personalized treatments for mesothelioma. New treatments are being created for patients with certain genes. Doctors can choose specific treatments based on their patient's DNA.
More Accurate Prognosis: Doctors can use a patient's genetic makeup to give a more accurate prognosis. Genetic information can also help doctors decide which treatments will be effective in improving a patient's prognosis.
Many cancers and illnesses are caused or affected by genetic mutations. Sometimes patients are born with these mutations but carcinogens, like asbestos, can alter DNA as well. Genetic testing can help doctors identify patients with the mutations that could cause mesothelioma.