Veterans and Mesothelioma
The U.S. Department of Veterans Affairs (VA) provides compensation, benefits and assistance options to veterans with mesothelioma. Some options are available regardless of whether the veteran's mesothelioma is service-related. There is also financial assistance for the surviving loved ones of mesothelioma veterans who passed away.
How Can I Receive My VA Benefits?
Veterans make up around 30%, the largest amount, of people diagnosed with mesothelioma. The reason is asbestos was so widely used by the military until the 1980s.
Veterans diagnosed with mesothelioma may qualify for Disability Compensation, Pension and/or medical care through the VA. Surviving spouses and dependents can qualify for Dependency & Indemnity Compensation (DIC) or Survivor Pension. Aid & Attendance and Housebound benefits are also available.
Asbestos Diseases Are Recognized by the VA
Financial Benefits

Veterans with mesothelioma can receive monthly compensation such as Disability Compensation or Pension, from the VA. Learn how you and your family can get access to these benefits with our free Veteran's Support Guide.

Help Filing a Claim

Free help is available to veterans seeking VA benefits. Filing VA claims for mesothelioma can be a confusing process for veterans who do so alone. Our Veterans Service Representative specializes in asbestos-related claims.

Caregivers and Dependents

The VA offers benefits to support veteran caregivers as well as compensation for dependent children and spouses.
Get VA Benefits for Mesothelioma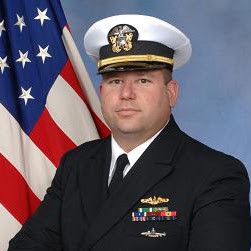 We've streamlined the process of filing for VA benefits. With the help of our VA-accredited claims agent, retired LCDR Carl Jewett, veterans with mesothelioma can easily file for compensation and benefits. Commander Jewett has helped thousands of veterans receive the compensation they deserve quickly and easily.
Commander Jewett can help veterans and dependents with:
Filing for VA Disability Compensation (starts at $3,146/month)
Spouses and children filing for survivor benefits
Filing for Aid & Attendance or Housebound benefits
Filing VA Claims
There are multiple ways to file an asbestos-related compensation claim with the VA. Veterans can elect to have their claim adjudicated under the standard processing rules, or they can elect to file an expedited claim under the "fully developed claim" rules.
Determining which is best for you requires the expert advice and guidance of a skilled veteran service representative.
Veterans Service Representatives
Veterans Service Representatives (VSRs) are skilled at dealing with the VA and free of charge to help veterans file a claim. Filing a VA claim for mesothelioma can be tedious and confusing, which makes a VSR's experience invaluable. Since most representatives have experience dealing with the VA, the probability of a successful claim is much higher with their help.
Aside from ensuring the best chances of a successful claim, VSRs also take stress off patients and their families. Service officers and claims agents give veterans peace of mind during the claims process.
Our on-staff VSR, Carl Jewett, is a VA-accredited claims agent with more than 10 years of experience. He is a retired 24-year Navy veteran who has helped thousands of veterans get approved for VA Disability Compensation for mesothelioma.
You can also get more information about VA claims in our Mesothelioma Guide podcast with Commander Jewett. He explains why VSRs like himself can simplify the VA claims process and get you approved quicker than usual.
VA Claims Process
Eligibility Criteria and Process
In order to file a claim with the VA, a veteran must meet specific criteria and complete the filing process. In order to be eligible, the veteran must:
Have been diagnosed with pleural or peritoneal mesothelioma
Have the medical documentation for that diagnosis (pathology report or cytology report from a biopsy)
Not have been dishonorably discharged
To qualify for VA Disability Compensation, the veteran must prove they had more asbestos exposure in the military than as a civilian. To do this, the veteran must submit an exposure summary letter to the VA detailing their military career and exposures to asbestos. They also provide information regarding their civilian jobs both before and after their military service.
The filing process goes as follows:
1

The patient files their application, supporting documentation and an asbestos exposure summary along with any medical records that support the diagnosis, such as a pathology report from a tissue biopsy or a cytology report from a fluid biopsy.

2

The VA reviews the form(s) submitted.

3

In rare cases, the patient undergoes a physical medical examination at their local VA hospital. Most patients can skip this step with the help of a claims agent.

4

The VA orders the veteran's service record and military medical record from the National Personnel Records Center in St. Louis, Missouri.

5

The VA makes a decision regarding the compensation for the veteran after they evaluate the complete record, called a C-file.

6

The veteran receives back pay for the period between their claim submission and approval. The veteran then receives a disability check every first of the month.
The most important part of this process is when the VA determines the level of asbestos exposure during time in the military and during occupations as a civilian. This evidence establishes the relationship between the veteran's asbestos exposure and development of mesothelioma.
In cases where the asbestos exposures occurred mostly as a civilian, the veteran can file a VA Pension claim for mesothelioma. This compensation is based on the veteran's annual income. The process is largely the same, aside from not needing to prove that the disease is due to service-related exposures.
If you're unsure whether you qualify for VA Disability Compensation or VA Pension, contact our VA claims team.
VA Benefits & Compensation
The VA takes a few factors into account when determining the type and amount of VA Disability Compensation for mesothelioma. The first factor considered is whether the claim is based on illnesses taking place before, during or after service.
For post-service claims, the VA requires evidence of asbestos exposure during military service, which our veterans claims agent can help determine.
After the VA determines if a veteran is eligible for benefits, the degree of the veteran's disability is taken into account. The VA rates a veteran's level of disability on a scale from 10% to 100%, measured in 10% intervals.
However, mesothelioma veterans and asbestos lung cancer patients almost always receive a 100% disability rating. The age and retirement status of the veteran is not a consideration in approving VA Disability Compensation for mesothelioma, nor is it considered in the rating decision.
Lastly, the VA considers whether the veteran has a spouse or any dependents. Veterans receive at least $3,146 in compensation a month but can collect more given their marital and dependent status.
For example, married veterans receive at least $3,321 per month. A veteran with a spouse and child receives at least $3,462 per month.
VA Caregiver Support
Veterans can also receive additional compensation if they are in need of regular Aid & Attendance, or if they are housebound. This money helps offset the costs associated with hiring a caregiver to assist the veteran in their home. Mesothelioma veterans receiving care from a spouse or relative can still receive Aid & Attendance or Housebound compensation.
Dependency and Indemnity Compensation
Dependents and survivors of veterans who have died of mesothelioma may also qualify for VA benefits. The VA offers Dependency and Indemnity Compensation (DIC) to surviving dependents of veterans who died from service-related diseases and disabilities. The veteran's discharge must have been under circumstances that were not dishonorable to be eligible for benefits.
When the diagnosis is mostly connected to civilian life, the VA offers Survivors Pension to the loved ones of a deceased veteran.
Common Questions About Mesothelioma and Veterans
Why are veterans at such a high risk of mesothelioma?
Asbestos can withstand heat and fire, which made the mineral tremendously valuable to the military. The Armed Forces used it to protect Navy ships, Army barracks, Air Force planes and other necessities. However, the connection between asbestos and mesothelioma didn't surface until after asbestos was a staple of military service.
Which branch of the military has the most asbestos exposure?
The Navy has the highest rate of mesothelioma among all military branches, which means this branch's members were subjected to the most asbestos exposure. Naval ships faced a significant risk of catching fire while at sea, which is why asbestos coated most of the ships. Asbestos was a shield used to prevent fires.
What can veterans do if they get mesothelioma?
Veterans with mesothelioma can receive different types of benefits for their diagnosis. Filing a VA claim for compensation provides monthly financial assistance. Another helpful benefit is VA healthcare, which can reduce medical costs and give veterans access to specialized treatment. Veterans can also file legal claims to increase their compensation.
Can surviving loved ones get VA benefits for mesothelioma?
The VA provides monthly compensation benefits for specific surviving loved ones. Depending on the nature of the veteran's cancer, specifically how they were exposed to asbestos, loved ones may qualify for Dependency and Indemnity Compensation (DIC) or Survivors Pension. Survivors of the deceased veteran can also file for wrongful death compensation.