Veterans and Mesothelioma
Veterans who develop mesothelioma as a result of their service in the military are entitled to benefits and assistance from the U.S. government.
How Can I Receive My VA Benefits?
Veterans make up the largest group of people diagnosed with mesothelioma because asbestos was so widely used by the military. Veterans who have been diagnosed with mesothelioma are entitled to disability compensation, pension and/or medical benefits through the VA. Surviving spouses and dependents may also qualify for compensation from the VA.
Asbestos Diseases Are Recognized by the VA
Financial Benefits

Veterans with mesothelioma and asbestos lung cancer can receive full financial benefits from the VA. Learn how you and your family can get access to these benefits with our free Veteran's Support Guide.

Help Filing a Claim

Free help is available to veterans filing claims with the VA. Filing claims is a complex process because patients have to present evidence to show that their diagnosis was a result of active-duty service.

Caregivers and Dependents

The VA offers benefits to support veteran caregivers as well as compensation for a patient's dependents.
Get VA Benefits for Mesothelioma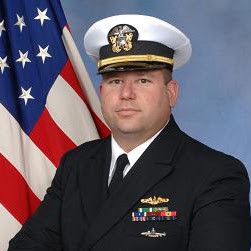 We've streamlined the process of filing for VA benefits. With the help of our VA-accredited claims agent, retired LCDR Carl Jewett, veterans with mesothelioma can easily file for compensation and benefits. Commander Jewett has helped hundreds of veterans receive the compensation they deserve quickly and easily.
"Truly, [Carl Jewett] was a life saver. I can honestly say we thank our lucky stars we found this organization and hope he will ease a few more veterans through their ordeal." – Donna and Joe L.
Commander Jewett can help with:
Filing for VA disability compensation and/or pension (approximately $3,000 per month).
Spouses and children filing for survivor benefits.
Filing for aid and attendance or housebound benefits.
Filing VA Claims
Veterans are already entitled to benefits that the Department of Veterans Affairs provides, including but not limited to: life insurance, medical care and compensation for injury. However, veterans must actively file if they want to receive compensation for developing mesothelioma due to service-related asbestos exposure.
There are multiple ways to file an asbestos-related disability compensation claim with the VA. Veterans can elect to have their claim adjudicated under the standard processing rules, or they can elect to file an expedited claim under the "fully developed claim" rules. Determining which is best for you requires the expert advice and guidance of a skilled veteran service representative.
Veterans Service Representatives
Veterans Service Representatives (VSRs) are individuals who are skilled at dealing with the VA and are available free of charge to help veterans file a claim. Filing a claim with the VA can be tedious and confusing, which makes the experience of a VSR invaluable. Because most representatives have experience dealing with the VA, the probability of a successful claim is much higher with their help.
Aside from ensuring the best chances of a successful claim, VSRs also take stress off patients and their families. Service officers and claims agents give veterans peace of mind during the claims process. Our Veterans Service Representative, Carl Jewett, is a VA Accredited Claims Agent with years of experience in assisting veterans in filing asbestos-related VA claims. He is a 24-year Navy veteran who has helped hundreds of veterans with asbestos diseases get approved for VA Disability Compensation from the VA.
For more information check out LCDR Jewett's 3 Things Every Veteran with Mesothelioma Needs To Know.
VA Claims Process
Eligibility Criteria and Process
In order to file a claim with the Veterans Administration, a veteran must meet specific criteria and complete the filing process. In order to be eligible, the veteran must have been diagnosed with mesothelioma by a doctor, have the medical documentation for that diagnosis, and must not have been dishonorably discharged.
The filing process goes as follows:
1

The patient files their asbestos exposure summary and forms along with any medical records that help support the diagnosis, such as a pathology report from a biopsy.

2

The VA reviews the form(s) submitted.

3

In rare cases, the patient undergoes a physical medical examination at their local VA hospital. Most patients can skip this step with the help of a claims agent.

4

The VA makes a decision regarding the compensation for the veteran after they evaluate the patient's complete record.

5

The veteran receives a back pay check for the period between his claim submission and approval. The veteran then receives a disability check every 1st of the month.
The most important part of this process is when the VA determines the level of asbestos exposure during time in the military and during occupations as a civilian. This is required as evidence to establish the relationship between the veteran's asbestos exposure and the development of mesothelioma. A certified VA claims representative can do most of the work setting up an exposure summary for free.
VA Benefits & Compensation
The VA takes a few factors into account when determining the type and amount of compensation for mesothelioma claims. The first factor considered is whether the claim is based on illnesses taking place before, during or after service; typically mesothelioma claims are considered post-service.
The VA requires evidence of asbestos exposure during military service, which our veterans claim agents can help to determine.
After the VA determines if a veteran is eligible for benefits, the degree of the veteran's disability is taken into account. The VA rates a veteran's level of disability on a scale from 10 percent to 100 percent, measured in 10 percent intervals. The degrees are created to compensate for inability to work due to the illness. However, mesothelioma and asbestos lung cancers almost always receive a 100 percent disability rating.
Lastly, the VA considers whether the veteran has a spouse or any dependents. Single veterans get over $2,900 in compensation a month but can collect more given their marital and dependent status. Veterans can also receive additional compensation if they are in need of regular Aid & Attendance, or are housebound.
VA Caregiver Support
The VA also has several services for caregivers of veterans. The VA realizes that being a caregiver comes with its own difficulties and stress. Some of the caregiver support programs include: adult day health care centers, home-based care and respite care.
Dependency and Indemnity Compensation
Dependents and survivors of veterans may also qualify for benefits from the VA. The VA offers Dependency and Indemnity Compensation (DIC) to survivors of veterans who died from service-related diseases and disabilities. This includes illnesses incurred in the line of duty or during inactive training duty. The veteran's discharge must have been under circumstances that were not dishonorable to be eligible for benefits.