Dr. Raja FloresFocus: Pleural Mesothelioma
Mount Sinai Medical Center
325 W. 15th St.
New York, NY
Dr. Flores is one of the top mesothelioma surgeons in the country. He has led research and treatment that has changed how doctors look at mesothelioma.
About Dr. Flores
Dr. Flores is the director of thoracic surgical oncology at Mount Sinai Medical Center in New York. He is one of the leading surgeons performing both the extrapleural pneumonectomy (EPP) and the pleurectomy with decortication (P/D).
Medical Degree and Residency

MD Albert Einstein College of Medicine of Yeshiva University, 1992.
Dr. Flores completed his residency at Columbia-Presbyterian Medical Center (1992–1997).

Professorship

Steven and Ann Ames Professor of Thoracic Surgery at Mount Sinai
Dr. Flores is a doctor who knows the meaning of hard work. He comes from a humble, working-class background. He worked several odd jobs to make his way through school such as delivery truck driving.
His background resonates with many mesothelioma patients as most patients come from a similar background. He is known for his ability to relate to his patients and his efforts to get to know them.
On completion of his residency at Columbia-Presbyterian, Dr. Flores began a two-year fellowship in thoracic surgery at Brigham and Women's Hospital in Boston. At BWH, he was mentored by Dr. David Sugarbaker in treating mesothelioma.
Dr. Flores' Accomplishments
Director of mesothelioma program at Mount Sinai
Lead investigator of key study on EPP vs. P/D
Has experience from several top cancer centers
Get Connected To Dr. Raja Flores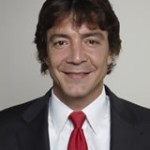 Dr. Flores is one of the top surgeons in the country, with an impressive background spanning time at several of the best cancer centers for mesothelioma treatment. Over the years he has developed a keenly patient-oriented treatment approach.
Why Choose Dr. Flores?
Highly personalized treatment
Minimally invasive surgical approach
Over 15 years experience treating mesothelioma
Dr. Flores' Research
Dr. Flores' research has led him to a strong belief in treating his patients individually rather than relying on one treatment program for each patient. He favors minimally invasive treatment techniques whenever possible.
"You need to treat the patient and not just the stage of the disease."
His fellowship at BWH allowed him to see treatment from the perspective of a program that champions the EPP as the gold standard of treatment. Dr. Flores believes there is a time when the EPP is appropriate but that it is not the cure-all for every mesothelioma diagnosis. This belief is heavily influenced by the results of a key study in mesothelioma research.
Settling the EPP vs. P/D Debate?
The study led by Dr. Flores changed how many mesothelioma specialists approached surgery. In the study, 663 patients from 1990 to 2006 underwent either an EPP or a P/D.
The results of the study found that, for the first time, a radical pleurectomy with decortication could be as effective as an extrapleural pneumonectomy. This study intersects the debate over which surgery should be used.
The debate spawns from one camp believing that sparing the lung is the best approach to an extended life expectancy versus another believing that removing as much of the disease as possible is best. The latter holds that P/D doesn't do enough to remove the tumor.
However, Dr. Flores believes there are situations where either procedure may be appropriate.
"I'm not going to say pleurectomy is better or extrapleural pneumonectomy is better. It depends on what you find at the time of surgery."
This says a lot about Dr. Flores' patient-minded approach to surgery. He isn't biased to a certain procedure and has said, "If I can get out all the tumor that I can see with a P/D, then that's what I do. If I think that I need to do an EPP in that setting to get all the tumor, then that's what I do."
If you are ready to take the first steps toward a longer life, get connected with Dr. Raja Flores using our free Doctor Match program.
Learning from Libby
Dr. Flores is also the principal investigator of the Libby Epidemiology Research Program (LERP). This program is funded by the Agency for Toxic Substances and Disease Registry with the goal of learning more about susceptibility to mesothelioma as well as preventing similar health crises.
Libby is a small mining town in Montana that for a time had more cases of mesothelioma per capita than anywhere else in the United States. This was due to the mining of asbestos-laden vermiculite by employees of W.R. Grace Company. Dr. Flores is part of a team hoping to find out why some people contracted mesothelioma, while others with similar exposure histories did not.