Sounding more like a character in a dystopian science fiction movie, CRS-207 is actually an immunotherapy drug that has been creating a buzz in the mesothelioma community for a while.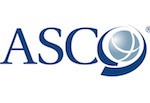 Dr. Raffit Hassan revealed the results of a Phase I clinical trial of CRS-207 used in combination with chemotherapy at the 50th Annual Meeting of the American Society of Clinical Oncology (ASCO) earlier this week.
Dr. Hassan, principal investigator of the study at the National Cancer Institute, is one of the most respected specialists in the field. The results of the trial determined that using chemotherapy with CRS-207 is both safe and potentially effective in increasing survival rates with patients for whom surgery isn't an option.
"These results are particularly exciting and encouraging in this difficult-to-treat patient population," said Dr. Hassan.
The ASCO meeting took place in Chicago, Illinois from May 30th to June 3rd. Thousands of oncologists meet every year to discuss the most recent research for all types of cancers.
CRS-207 Defined
So the question remains, what exactly is CRS-207? In short, it is a genetically engineered bacteria that acts as a cancer vaccine. It has been formulated to treat several types of cancer, including pleural mesothelioma.
CRS-207 is specifically a weakened form of a bacteria known as Listeria monocytogenes. The bacteria is modified so that it can no longer cause infection, but is notable for its propensity to get the immune system to fight mesothelioma cells. The immune system response initiated by CRS-207 causes the immune system to target mesothelin on the surface of tumor cells.
Mesothelin is a naturally occurring protein in the body, but it is overexpressed in mesothelioma patients. Doctors believe mesothelin can be used as a signal to target tumors because the higher levels of mesothelin are attached to various mesothelioma tumors.
In this way, CRS-207 can employ the patient's immune system to make mesothelioma cells weaker and more susceptible to other treatments, such as chemotherapy.
Getting Involved in the Clinical Trial – Is It Worth It?
The trial currently underway includes participants who haven't received treatment for their disease. They are treated with the standard line of chemotherapy (Alimta and cisplatin) along with CRS-207. The hope is that CRS-207 will trigger an immune response that helps make chemotherapy treatment more successful.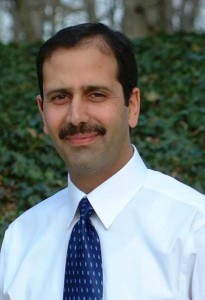 Participants in the study are given two vaccinations of CRS-207 two weeks apart followed by several cycles of chemotherapy and additional vaccinations to continue the immune response.
"While the findings warrant further investigation, I believe the addition of CRS-207 to the standard chemotherapy regimen used in this trial may enhance overall response rates and may boost the duration of those responses." -Dr. Hassan
The results of this trial may entice patients to think about joining for the next phase. Considering that the completion of Phase I trials have deemed the addition of CRS-207 to standard chemotherapy to be not only safe, but potentially beneficial to an improved prognosis, this is a trial worth thinking about.
One of the biggest advantages of this study is that participants are still being treated with the standard of care for inoperable mesothelioma. The only difference is the addition of CRS-207, which could potentially make the treatment even more effective.
At the ASCO Meeting, it was reported that 25 percent of the participants in the study had a stable disease.
"These results are considerably better than those expected with chemotherapy alone and warrant further evaluation," said the authors of the study.
While the number of patients with stable disease after treatment isn't mind blowing, it is exciting that a significant portion of patients improved. Furthermore, it's hard to know the true efficacy of this treatment until it's tested on a larger population in later trials.
Stable patients are eligible to continue vaccinations with CRS-207. Vaccinations are continued because they may be able to prevent mesothelioma cells from spreading rapidly.
This trial is taking place at some of the best cancer centers outfitted to treat mesothelioma across the nation, all the way from the University of California San Francisco to the National Cancer Institute in Maryland.
If you have mesothelioma and haven't received treatment yet, get connected with this clinical trial to learn more.