Mesothelioma Life Expectancy
A patient's mesothelioma life expectancy may be improved by selecting a mesothelioma specialist and undergoing a variety of treatment options to extend and improve life.
How Can I Improve My Life Expectancy?
Life expectancy is the number of months or years a patient is expected to live with a disease or illness.
Mesothelioma
life expectancy often ranges from about 12 to 21 months. However, there are many factors that contribute to life expectancy and each patient is unique. Through treatment and healthy habits, some patients are able to outlive their prognosis.
Factors Affecting Life Expectancy
Stage

The stage of a patient's disease is a designation of how advanced it is. Less advanced stages (1 and 2) have longer life expectancies.

Location

The location of a patient's tumor affects the type of treatment available. Certain treatment options are more effective than others.

Cell type

The patient's life expectancy varies by cell type. Certain cell types spread more quickly than others.
When a patient is diagnosed with mesothelioma, the first question that tends to come to mind once the shock subsides is, "How long do I have left?" Patients want to know how much longer they can expect to live in a straightforward way without being overwhelmed by confusing statistics.
Nearly half of all patients are now living 12 months or longer.
Although there is no way to tell for sure how long an individual patient's life expectancy will be, an estimate based on the experience of other patients can be provided.
Improve Your Life Expectancy with our Free Doctor Match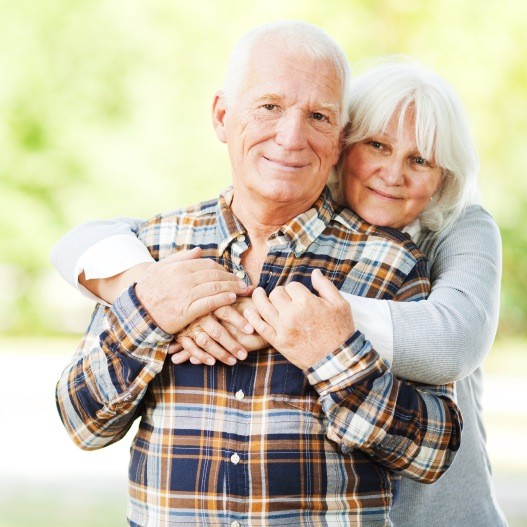 One of the best ways to improve your life expectancy is by finding new treatment solutions. Locating a knowledgeable doctor through our free Doctor Match program will get you access to the best available treatment for your diagnosis. Doctor Match can help patients recently diagnosed as well as those who feel like they've already tried everything.
How Does Doctor Match Help?
1

Our patient advocate team learns about your current situation and diagnosis.

2

We reach out to top doctors and cancer centers on your behalf.

3

We connect you with the specialist whose experience matches your diagnosis.
Early Stage Pleural Mesothelioma
Early stage (stage 1 or 2) pleural mesothelioma patients have the best prognosis compared to patients diagnosed with late stage pleural mesothelioma. Patients diagnosed with stage 1 pleural mesothelioma have an average life expectancy of 38 months.
Those diagnosed with stage 2 pleural mesothelioma have a life expectancy of 19 months. These life expectancies include all the cell types of mesothelioma (epithelioid, sarcomatoid, and biphasic) and are based on patients whose average age was 60 years old.
The life expectancy for the different cell types of mesothelioma varies. Life expectancies for pleural mesothelioma patients with epithelioid cell types are higher than patients with sarcomatoid cell types.
This is because sarcomatoid type cells can spread faster than epithelioid type cells. Early stage patients are typically eligible for surgical treatment regardless of cell type, which, in most cases, can improve life expectancy.
Early Stage LIfe Expectancy by Cell Type
Those who have been diagnosed with biphasic pleural mesothelioma do not have as clear a picture as those with other cell types. The biphasic cell type is a combination of epithelioid and sarcomatoid cells, and the life expectancy varies on the ratio of the two cell types.
If there is a heavier epithelioid influence, the life expectancy is longer than if there is a larger presence of sarcomatoid cells.
The average life expectancy for patients with biphasic pleural mesothelioma is about 21 months, but this average can be substantially higher for some patients.
Detection of pleural mesothelioma at stage 1 or 2 is rare. However, the earlier the mesothelioma is detected, the sooner the treatment can begin. Curative surgeries, like the extrapleural pneumonectomy (EPP) and the lung-sparing pleurectomy, are performed on patients with early stage pleural mesothelioma, and in some cases these surgeries are even used on late stage patients.
Late Stage Pleural Mesothelioma
Patients with late stage pleural mesothelioma have a poorer life expectancy than early stage pleural mesothelioma. Patients diagnosed with stage 3 pleural mesothelioma have a life expectancy of 11 months, while patients with stage 4 pleural mesothelioma are expected to live around 7 months.
Patients in these stages who are over the age of 65 have an average survival of 6 months, but some patients at this age live much longer, especially if they are in otherwise good health.
Late stage patients with epithelioid pleural mesothelioma have a life expectancy of 10-12 months. These patients tend to respond best to treatment, such as chemotherapy and radiation. Patients with a sarcomatoid or biphasic cellular makeup do not respond to treatment as well as epithelioid patients, but treatment is still an option.
Late Stage Pleural Life Expectancy by Cell Type
After patients are diagnosed with late stage pleural mesothelioma, there are a number of things they can do to increase their prognosis. Patients can seek the help of a mesothelioma specialist who can determine the best treatment plan for their unique diagnosis.
Late stage pleural mesothelioma patients can also get involved in several clinical trials, which may present previously unavailable treatment options.
These trials can potentially open up treatment options, such as surgery or novel therapies, that weren't previously available to the patient. Get involved in clinical trials available for your diagnosis.
Pleural Mesothelioma Life Expectancy by Stage