Finding out that a loved one has cancer can be just as shocking as finding out one has cancer themselves. Caregivers may be responsible for taking care of the household, preparing food, medical attention, and emotional support for the person who is diagnosed with cancer. Caregivers can be spouses, children, friends, neighbors, or other family members.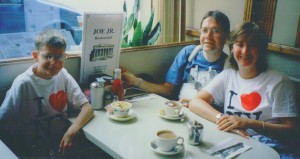 Mesothelioma is a strong and fast cancer. When someone is diagnosed with mesothelioma, it not only affects them, but their family as well. A family can serve as one of the strongest support systems for a patient. By having a positive attitude and interacting with each other as one would normally, the patient can be comforted. Many patients say that they do not like to be treated like a patient, but they want to be treated as they normally would.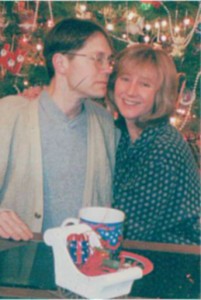 When Scott Casanova was diagnosed with stage 4 pleural mesothelioma, his wife, Cynthia, stepped up as his caregiver. Cynthia recently told Scott's story of his battle with mesothelioma, while doing that, she also told us part of her own story. She was devastated when her husband was diagnosed with mesothelioma, but she was also encouraged by his perseverance. She said that "sometimes you have to laugh or you will just keep crying." Taking care of a loved one who has been diagnosed with mesothelioma can be hard. However, it can also be rewarding.
Caregivers have the opportunity to spend time with those that they are caring for. They are able to learn and have a better understanding of the person they love. Cynthia told us that "[Scott] taught me patience and understanding and how not to sweat the small stuff." Taking care of someone with mesothelioma is a full time job, but caregivers should not forget to take time to care for themselves.
Taking time to be alone may help caregivers. There are support groups available to mesothelioma caregivers. They can take time to read a book, work on a hobby, or just take a walk to clear their mind. Caregiving is physically and mentally tiring. Keeping a clear and positive mindset is highly beneficial to both the patient and caregiver.
In Cynthia Casanova's story, being a caregiver included making some difficult decisions. She made the decision to call hospice to help with Scott's care towards the end of his life. In doing this, Cynthia gained time to spend with her son, daughter, and uninterrupted time with Scott. She also gained more hours for herself. She was able to sleep peacefully, knowing the hospice nurse was there to care for Scott. Cynthia was not afraid to ask for help.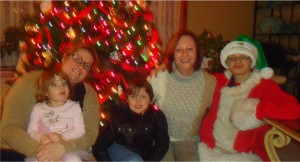 Those that care for their loved ones who have cancer are commended for being heroes themselves. Receiving the diagnosis of cancer is a life changing moment. Although it is a crucial moment in the lives of mesothelioma patients, it is also a defining moment in caregivers of those patients. By keeping a positive attitude, taking time for themselves, and not sweating the small stuff, caregivers can have an extremely influential role on the lives of their loved ones who are battling mesothelioma.