A trial navigator is a person who helps connect patients to a trial that fits their needs. Clinical trials help to find and develop more effective treatment options for cancer patients. Finding information on recruiting trials can be daunting and time consuming. You can speed up that process by working with a trial navigator.
4 Reasons to Join a Clinical Trial
1

Get access to new, potentially more effective treatment therapies not yet available to the public

2

Most insurance carriers will cover the costs of the study

3

Work with the best clinical trial staff in the country who specialize in mesothelioma

4

Cancer research offers hope to future mesothelioma patients
Why Work With a Trial Navigator?
Often times clinical trials do not receive enough patients to participate, making it difficult to test new treatment options for mesothelioma. As a patient, it is scary to think of joining clinical research and testing new treatments. Even though the trial navigator may not be able to discuss all potential outcomes, rest assured patient safety is top priority.
What Does a Trial Navigator Do?
Makes sure you understand all trial materials and expectations of your participation
Keeps you up to date on recruiting trials and provide you with early results of ongoing trials
Gives you access to more trials than if you did not have a navigator
Connects you to an oncologist for an immediate assessment
A Promising Trial Needs Patients Now
Currently, Trial Navigators are looking for patients with the following profile to enroll in a study using anetumab ravtansine, an antibody-drug conjugate targeted at destroying an overexpression of mesothelin. Mesothelioma tumors tend to express high amounts of the protein, mesothelin.
Patient Criteria:
Confirmed Diagnosis of Malignant Pleural Mesothelioma (MPM)
Progression following first line chemotherapy with platinum in combination with alimta
Epithelioid or Biphasic Subtype (>50% epithelioid)
No pre-existing cardiac conditions
The early results of the phase 1 study of anetumab ravtansine were found to be highly effective at shrinking mesothelioma tumors and keeping the disease stable.
Out of 10 mesothelioma patients given the drug as a second line therapy, 5 patients had tumor shrinkage while 4 had stable disease.
Researchers are hoping to enroll enough patients for the Phase 2 trial to further investigate the promising qualities of anetumab ravtansine.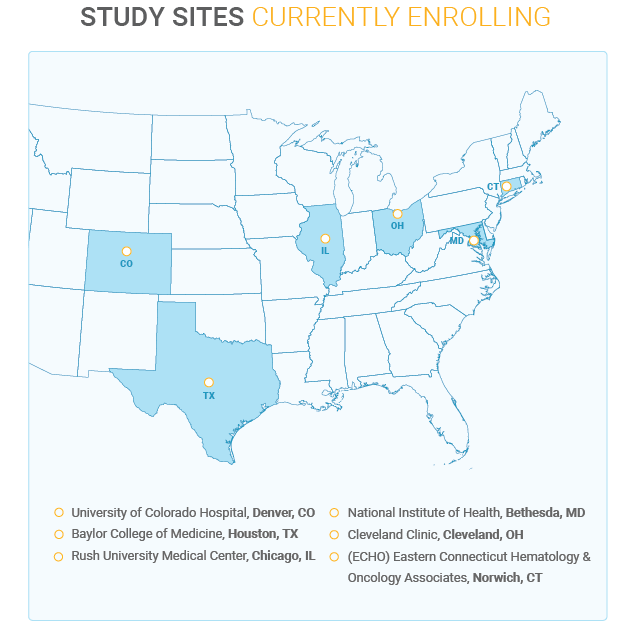 The trial, sponsored by Bayer, would like to enroll 210 patients diagnosed with malignant pleural mesothelioma as soon as they can. This is a randomized trial where patients will receive IV infusions of either anetumab ravtansine every 3 weeks or vinorelbine weekly. Vinorelbine, also called Navelbine, is a chemotherapy drug derived from the periwinkle plant that inhibits cell division.
Learn More About This Trial and Others
If you believe you qualify for this trial, a trial navigator can explain the details as well as help you get involved.
If you feel you do not qualify for this trial, connecting with a trial navigator soon after your diagnosis allows you to be part of a database that will contact you if your patient profile is to match a future trial.
Let's bring hope back to your diagnosis.
If you want to get connected to a trial navigator, learn more about this trial, or find about new ones, do not hesitate to contact me directly at: 888-385-2024 x 102 or jenna@mesotheliomaguide.com.