When a loved one is diagnosed with mesothelioma, a family member or close friend is quickly appointed the role of caregiver. Talking, listening, and just being there are three of the main components of caregiving. Moreover, the caregiver devotes their time, energy, emotion, and love to the patient.
If you find yourself in the role of mesothelioma caregiver, sometimes it is hard to focus on yourself, when taking care of a sick loved one. You tend to put aside your own feelings and needs.
Remember: You matter! You are brave. You are strong. You can be an even better caregiver if you remember to also take care of yourself.
Easier said than done, I know, but I have compiled a list of tips that should help you through this role as caregiver:
1

Learn to lean on others – especially those that are willing to help you. Let others know how they can help, even if it's something simple like household chores or bringing over a meal.

2

What you are feeling is normal! – The role of caregiver is often stressful and scary. Try to give yourself time to work through the variety of emotions you are feeling. Go ahead and cry; it is ok to be upset and sad.

3

Take care of your physical self – eat healthfully, find time to exercise, and try to get a sufficient amount of sleep. If you have trouble sleeping, try taking a nap during the day. You can't take care of someone who is ill, if you are ill yourself.

4

Share your feelings

– express yourself to a loved one or write in a journal. Research shows journaling can relieve negative thoughts. Consider

joining a support group

or connecting with other caregivers. You are not alone.

5

Rest – Yes, take the time to relax. You deserve it!

6

Focus on what you can control and do – make sure to know your strengths and limits. The last thing you need is to become overwhelmed. Say no if you need to.

7

Do your research – read about this type of cancer and what treatment options are available for a mesothelioma patient. Arm yourself with as much information as you can to be able to help answer questions or attend doctor's visits.

8

Make a to-do list – be sure to mark off what has been completed so that you can see what you've accomplished. Scratch things off your list that aren't important. This gives you more time for things that are important.

9

Find respite help

– whether it be a paid or volunteer aide.

Respite care

is usually temporary or short-term relief for caregivers. Get referrals from friends, health care professionals, or a social worker at the local hospital. This will give you that short break that you need during a demanding day.
Lastly, remember to stay focused on the patient, not the illness. A diagnosis does not define a person, neither should the title of caregiver. Try to focus on the rewards of caring for someone you love.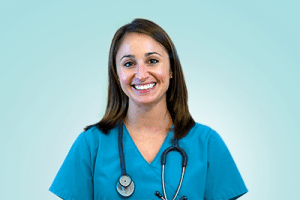 Feel free to reach out to me directly if you have any additional questions or require any assistance in finding resources. I can be reached at: 888-385-2024 x102 or jenna@mesotheliomaguide.com.