November 29, 2010 is the day that officially proclaimed September 26th as "National Mesothelioma Awareness Day". Although the day was not nationally recognized until this point, it was remembered for many years prior. Since 2004, the day has served as a day of awareness and remembrance for those who are affected by mesothelioma.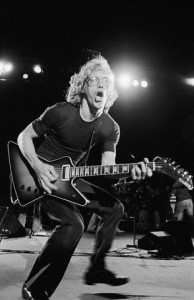 The first awareness campaign took place in 2005 and was backed by The Meso Foundation. The campaign involved calling local radio stations and requesting songs by Warren Zevon, most famous for his hit song "Werewolves of London," was a rock singer who died from peritoneal mesothelioma in 2003.
National Mesothelioma Awareness Day is important to those who fund and research mesothelioma treatments. It is also important to the patients who have mesothelioma and their family members. The awareness that is created because of this day helps spread the word about mesothelioma and the need for better and more efficient treatment options.
Since 2005, Mesothelioma Awareness Day has gained more recognition as it has grown significantly. The Meso Foundation has raised thousands of dollars that will go directly to researching more about mesothelioma and further possible treatment options. The money that this foundation has raised will hopefully lead to a cure for this disastrous cancer.
National attention was granted when Sen. Patty Murray (Washington) and Rep. Betty McCollum (Minnesota) created a bill that would make September 26th "National Mesothelioma Awareness Day". With the introduction of this new bill, the efforts on finding better treatment and an eventual cure seem possible. When the bill was enacted Congresswoman McCollum stated, "Too many Americans don't know that asbestos exposure remains a problem. Enacting National Mesothelioma Awareness Day is an important step towards educating the American public about the causes of the deadly disease."
According to the Meso Foundation website, Mesothelioma Awareness Day has created a community of people that care about getting the word out on a rare disease. In 2012, over $120,000 was raised to help funding research and further education about mesothelioma. Over 2,000 attendees show up to 15 events that were held across the nation. These events included running, kayaking, and golf tournaments. Coverage was taken to a national level when the Today Show showed volunteers from the Meso Foundation on Mesothelioma Awareness Day.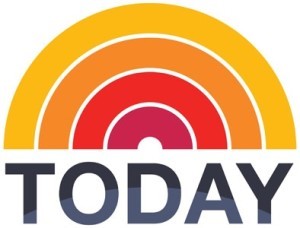 In 2008 the Department of Defense included mesothelioma as one of the cancers that would receive funding for research for treatments and a cure. As of 2011, almost 6 million was allocated for mesothelioma research from the DoD. In 2013, the Department of Defense stated that the Meso Foundation would be eligible for about 13 million for funding possibilities.
Mesothelioma Awareness Day is not just important for those who are already diagnosed with mesothelioma, it is important for those who will be diagnosed with mesothelioma in the future. Early detection for mesothelioma is almost impossible. However, if the word is spread now about what mesothelioma is and what it can do to a patient's body, the signs can be recognized and mesothelioma specialists can be contacted.
The word mesothelioma is slowly becoming something that people understand. There is still a long way to go, but this awareness day has grown tremendously in the past eight years that it has been celebrated. It started with five volunteers who wanted to get the word out about a rare and under-funded cancer.  Now it is nationally celebrated by thousands who know what mesothelioma is and have been affected by it in some way.
We in the mesothelioma community need to help spread the word about mesothelioma. There are events being held for the entire month of September, specifically on September 26th. Those who want to get involved can make donations, hand out pamphlets, make phone calls, sign petitions, and attend rallies to create a voice for those who don't have one.
Keep an eye out for Part 2 of the Mesothelioma Awareness Day Series!