When a mesothelioma patient is undergoing treatment, it is common for them to experience some discomforting side effects. For example, many patients experience having a sore mouth or throat.
What Causes the Soreness?
Having a sore mouth or throat is caused by the drugs that are commonly used during chemotherapy and radiation treatments.
Examples of mesothelioma treatment that may cause these side effects:
Cisplatin – is a commonly used chemotherapy drug. It is administered to patients via an IV.

External Beam Radiation –

is a method of

radiation treatment

. It uses X-Rays or CT scans to administer the radiation.
Not only can a patient experience soreness in these areas, but they can develop sores in their mouth and throat as well.
These sores can form on the
Lining of the mouth
Lips
Gums
Tongue
Roof or bottom of the mouth
Esophagus
Having a sore throat, mouth, or even developing sores in these areas, can be extremely discomforting. Sometimes these side effects make it difficult for a patient to eat, swallow, or breathe.
3 Sore Mouth or Sore Throat Remedies
It is possible for mesothelioma treatment options to cause a patient to experience a sore mouth, throat, or to develop mouth or throat sores. However, here are a few tips to help alleviate these unpleasant side effects.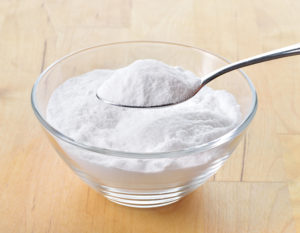 Gargling this mixture not only helps with a sore throat and mouth, but it can also prevent infections. Make sure that you do not swallow this rinse.
What you'll need
1 cup of warm water
¼ teaspoon of baking soda
⅛ teaspoon of salt
Steps
Add salt to your water
Add baking soda to your water
Stir well before using
It is recommended that this rinse is used every 3 hours, or as needed.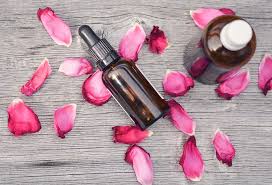 Here is an easy form of aromatherapy that doesn't require you to purchase a diffuser.
What you'll need
3 drops of clove essential oil
3 drops of juniper berry essential oil
Large bowl of boiling water
A towel
Steps
Add both clove and juniper berry essential oils in a large bowl of boiled water.
Drape a towel over your head. Make sure you cover your entire head and the bowl.
For 5 minutes relax and breathe in the steam and fragrance.
There hasn't been much research completed on using essential oils to fight cancer. However, many researchers believe that there are many great health benefits associated with them.
3

Chemo Popsicles or Ice Cubes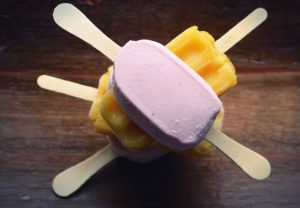 This recipe for either popsicles or ice cubes helps provide you with essential nutrients. It helps by replenishing your body with phytochemicals, protein, and liquids.
What you'll need
8 ounces of orange juice
¼ package of frozen organic mangoes or 1 cup of frozen organic raspberries
¼ square tofu
1 small banana
½ bottle of Odwalla Berries GoMega Superfood Smoothie
½ fresh nectarine (to taste)
Steps
Place all ingredients in a blender.
Blend until liquified.
If the mixture is too thick, add more of the Odwalla Berries GoMega Superfood Smoothie to it.
Pour mixture into popsicle molds or ice cube trays and freeze them.
Not only can this recipe help soothe a sore throat or mouth, but it can also help settle an upset stomach.
Request the Magic Mouthwash
Aside from the previously mentioned remedies, if a patient is experiencing any of these side effects, they can always request a medicated mouthwash from their doctor. Many patients call this prescription Magic Mouthwash.
This mouthwash helps manage pain that a patient may be experiencing because it contains an:
Anticholinergic
Anesthetic
Antacid or mucosal coating agent
Antibiotic or antifungal medication
There are mouthwashes that are also available over the counter, however, they typically have alcohol in them. Alcohol could increase the discomfort that a patient may already be experiencing. It is recommended that patients speak with their doctor about the best pain management techniques that are applicable to them.