November is recognized as National Caregivers Month. According to the National Alliance for Caregiving, there are more than 44 million Americans that have assumed the role as a caregiver.
So what is caregiving? Check out this video from Cancer.Net.
Being Thankful for Mesothelioma Caregivers
Being a caregiver for someone that has mesothelioma can feel like you are riding a rollercoaster. There will be ups, downs, and spirals, but every caregiver needs to know that they are appreciated for what they do.
In the spirit of this month of thankfulness, at Mesothelioma Guide we have compiled a small list of why we are thankful for our mesothelioma caregivers.
1

Your Caregiver, Your Companion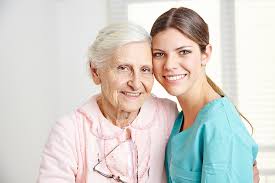 Being someone's shoulder to cry on and to lean on when things are rough isn't as easy as it may seem. Since mesothelioma is both rare and it is diagnosed unexpectedly, a patient and caregiver may be faced with many new challenges in their life.
As a caregiver, you are providing companionship to your loved one. You honestly have no idea how much easier you make it for them. Not only are you there for their good times and their bad, but you are with them throughout their whole medical journey.
You are there for the upside and the flipside of your loved one's treatments. You help support, praise, and comfort them when they are most vulnerable. We thank you for being strong.
2

You Know the Importance of Health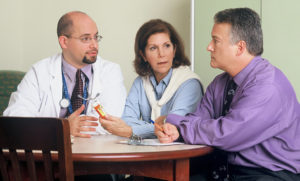 As a caregiver, you make the best decisions when it comes to your loved one and their health. You help them with taking and managing their medications. You also play an important factor in determining which treatment options should continue or stop.
You hold a huge responsibility and critical role in your loved one's mesothelioma treatment. By monitoring their overall health, medications, and treatments, you are the first to report to their doctor if there are any changes.
Caring for your health as a caregiver is just as important as caring for your loved one. Make sure that you take care of yourself. You want to be the best caregiver that you can be.
A few things every caregiver should do
Get plenty of rest
Maintain a healthy diet
Learn about your loved one's cancer
Talk about your concerns and fears
Lastly, don't be afraid to ask for help. You can always ask a friend or family member to help you out. You may even consider hospice care. We all know that being a caregiver isn't easy and for that dedication, we thank you.
3

You Help Make Life Normal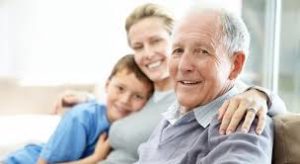 By helping your loved one do things that they once could do, you help in more ways than you know. You make things seem normal when they aren't and you help achieve daily tasks when they seem impossible to complete.
As a caregiver you may find yourself helping with
Housekeeping
Feeding
Bathing
Managing medication
Providing transportation
In the case of a mesothelioma patient's caregiver, their disease plays a critical role in the need for a caregiver. If a patient's mesothelioma progresses the job of a caregiver may become more advanced. In circumstances where their condition improves, the role of a caregiver will decline.
At Mesothelioma Guide, we know that putting the needs of a loved one or friend in their time of need, before your own, is a real commitment. We also know that it isn't easy to make some of the choices and sacrifices that you make. You might not think about it, but you are appreciated.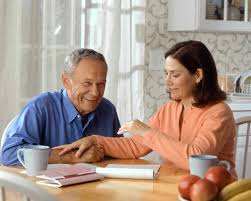 One of the hardest roles as a caregiver that you have is making decisions for the individual you are caring for. Not very many people can openly admit that they enjoy making life-changing decisions. Especially when they pertain to someone that may not be capable of making choices of their own.
Sometimes you may find yourself making choices about your loved one's treatment or their finances. In tougher situations, you may be making decisions about legal issues or end-of-life care. You might not think that you deserve to be told this, but thank you.
To all of the caregivers across the globe, we truly are thankful and grateful for all that you do. Not only do you need to know that you are appreciated, but you need to give yourself credit for doing it and being the best at what you do.
Have you ever been someone's caregiver? Or are you thankful for your caregiver? We would love to hear from you. Please share with us your story in a comment below.