August 1st is recognized as World Lung Cancer Day. On this day, many people from around the world will commemorate and support individuals that have been impacted by this cancer.
Sometimes mesothelioma can be misdiagnosed as lung cancer. Patients should always consider getting a second opinion.
Lung Cancer and Mesothelioma Differences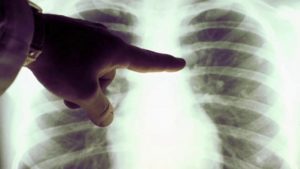 Globally, lung cancer accounts for nearly 1 in 5 cancer deaths. The American Cancer Society estimates that in 2017 that there will be:
About 222,555 new cases of lung cancer
About 155,870 deaths from lung cancer
Many people believe that pleural mesothelioma and lung cancer are the same disease. Even though mesothelioma and lung cancer have similarities, they are not the same.
Some similarities between lung cancer and mesothelioma are:
They both can be caused by agents in the environment.
Both cancers can affect the lungs.
The risk of developing either disease increases with age.
Patients may experience some similar symptoms.
Both diseases have the ability to spread to other parts of the body.
Pleural mesothelioma affects the mesothelium tissue that lines the lungs. Whereas, lung cancer actually begins in the lungs.
The only known cause of mesothelioma is asbestos exposure, which can also cause lung cancer. However, some of the leading causes of lung cancer are smoking and secondhand smoke exposure.
Cycling to Cure Cancer
Also during the first week of August is the Pan-Mass Challenge (PMC). With each mile, dedicated cyclists ride and raise funds in hopes to conquer cancers, such as lung cancer and mesothelioma.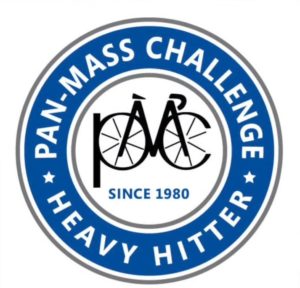 "PMCers ride because they can, for others who cannot," says PMC's official website.
Volunteers, sponsors, and contributors will rally to support the cyclists that'll participate in this fundraising bike-a-thon across Massachusetts. On August 5th and 6th, cyclists of all ages will travel routes that range from 132 to 192 miles. Many participants will ride in honor of friends and loved ones.
All proceeds raised by PMC go directly to cancer research and treatment at the Dana-Farber Cancer Institute. In 2016, the Pan-Mass Challenge raised $47 million dollars.
The Importance of Dana-Farber
The Dana-Farber Cancer Institute provides care to patients of all ages and is dedicated to preventing, treating, and curing cancer. Dana-Farber also consists of departments that help create Brigham and Women's Hospital.
Brigham and Women's Hospital is home to the International Mesothelioma Program. This program has many renowned mesothelioma specialists and presents patients with some of the most advanced treatment options that are available.
The procedure, extrapleural pneumonectomy was created at this institute. This surgery is considered a life-saving treatment option for pleural mesothelioma patients. Also, Dr. Lebenthal works at this institute. Lebenthal is well known for his experience in treating veterans who have been diagnosed with mesothelioma.