Dr. David Sugarbaker, Chief of Thoracic Surgery at Brigham and Women's Hospital in Boston, is leaving to continue his career at Baylor College of Medicine. He will lead the new comprehensive mesothelioma and lung disease program at Baylor's Lung Institute starting in July. His aim is to build an unrivaled mesothelioma program that will accelerate the treatment of patients.
This is a drastic turn of events considering he's been at BWH since the late 1970's. He has also maintained a professorship at Harvard Medical School since 1999 throughout his career at BWH.
Dr. Sugarbaker is considered by most to be the leading specialist treating pleural mesothelioma. The programs he has established at BWH have paved the way for mesothelioma research and treatment in a way few others can match.
He will continue leading the field as Chief of Thoracic Surgery at Baylor University's Medical School and Clinic. When he moved to Houston, Dr. Sugarbaker founded Baylor's Division of Thoracic Surgery which includes their mesothelioma treatment center.
The Baylor Lung Institute—Future Leader in Treatment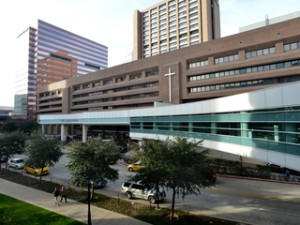 At the recently developed Baylor Lung Institute, Dr. Sugarbaker will continue to focus on treating mesothelioma patients; however, he hopes to create a comprehensive program encompassing broad array of departments and specialties by building on the backbone of the existing programs at Baylor.
He said the program at Baylor will utilize the university's genomic research and "have a strong surgical presence." Genomic research is essential in the march toward personalized treatment for mesothelioma patients. This research is helping doctors understand how asbestos affects patients genetically, causing mesothelioma.
Dr. Sugarbaker was attracted to the opportunity to build a different type of treatment and research program. He is effectively seizing the day, and it seems patients will only benefit from this development.
Assistant Vice President of Communications at Baylor, Lori Williams, said,
"Dr. Sugarbaker sees this as an opportunity to continue his work on a much larger scale. He is putting together a program in mesothelioma that will be comprehensive in scope, and the intent is it will move new treatments to patients at an accelerated pace."
What Does This Mean For Patients?
For one, this means new mesothelioma patients are likely to flock to Baylor St. Luke's because of the reputation Dr. Sugarbaker has garnered over the decades. This isn't to say BWH's mesothelioma program won't still be one of the top programs in the country; it means they are going to have serious competition holding onto their title of being the leader in mesothelioma treatment.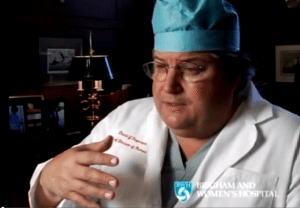 "Part of what attracted me to Baylor is the opportunity to build something that never has been done before," said Dr. Sugarbaker. "I see a large role for clinical and translational research, with an eye to getting new treatments to patients as soon as possible."
Speed seems to be the name of the game in Dr. Sugarbaker's eyes. This program is not only expected to be one of the largest of its kind, but it is also expected to expand and push research forward faster. Baylor also plans to grow the program as quickly as possible.
In regards to the development of the program, Williams told Mesothelioma Guide,
"With a program of this magnitude, we expect the pace of research will be accelerated. A focus on mesothelioma across multiple specialties will result in a powerful approach to research and treatment."
Contender in Texas?
Texas is already home to the internationally-recognized MD Anderson Cancer Center, which ranks as one of the top mesothelioma centers in the country and the world. With Dr. Sugarbaker entering the neighborhood one may wonder if a competition may brew between the two giants.
However, this would translate into an advantage for those seeking mesothelioma treatment in Texas. Competition of course will motivate research efforts and stimulate more clinical trials.
If a competition does develop, however, it's bound to be a friendly one. There is even the possibility a partnership could develop similar to the partnership made between BWH and Dana-Farber Cancer Institute. Throughout the years, this collaboration has been the catalyst in furthering treatment methods.
Furthermore, Baylor already works with many institutions in the Texas Medical Center and Dr. Sugarbaker has long held to the belief that collaboration is imperative to successful working toward a cure.
The Potential Behind Dr. Sugarbaker's Move
Dr. Sugarbaker is a world-renowned mesothelioma surgeon known for his development of the extrapleural pneumonectomy (EPP) into a potentially curative treatment option with low mortality rates for patients. The EPP is performed on pleural mesothelioma patients to remove the diseased lung along with other affected areas in the chest cavity.
Malignant pleural mesothelioma has been his primary focus for over 35 years, and he even developed a new staging system for mesothelioma.
One of his biggest contributions to mesothelioma treatment was his research of trimodality treatment, which involves utilizing three different methods to tackle the cancer. He studied this trimodality approach to treating pleural mesothelioma by using the EPP in combination with chemotherapy and radiation. The survival rates of patients receiving this treatment over several different trials revealed that this approach has indeed increased the life expectancy of pleural mesothelioma patients across the board.
Dr. Sugarbaker also founded the International Mesothelioma Program as a way for Brigham and Women's to concert a global effort in moving toward a cure.
Dr. Sugarbaker's move to Texas is nothing short of exciting for the future of mesothelioma treatment. We've seen what Dr. Sugarbaker did in Boston and it is almost certain he will impress the community once again at Baylor.