Dr. Rodney J. LandreneauFocus: Pleural Mesothelioma
University of Pittsburgh Medical Center in Altoona
620 Howard Ave.
Altoona, PA
Dr. Landreneau is one of the most respected doctors in the country. He places an emphasis on minimally invasive and individualized treatments.
About Dr. Landreneau
Dr. Rodney J. Landreneau works from University of Pittsburgh Medical Center in Altoona, Pennsilvania. Previously, he led the mesothelioma program at Allegheny General Hospital in Pittsburgh. He has decades of experience treating mesothelioma patients with minimally invasive surgeries, helping them to maintain their quality of life after surgery.
Medical Degree and Residencies

MD Louisiana State University Medical School, 1978.
He completed his residencies in surgery at the University of Texas-Southwestern Medical Center and the University of Michigan Medical Center.

Professional Title

Director of Thoracic Surgery at the University of Pittsburgh Medical Center in Altoona, Pennsylvania
Dr. Landreneau, a native of Louisiana, is a member of a family immersed in the medical profession—his father and two of his brothers are also surgeons. His professional experience includes several decades of working as part of the staff at the renowned mesothelioma program at the University of Pittsburgh Medical Center (UPMC).
Dr. Landreneau moved back to Louisiana briefly in 2013 to serve as the director of Ochsner Cancer Institute's mesothelioma program. Ochsner is rated as the best cancer center in Louisiana by U.S. News & World Report. The region had lacked a solid mesothelioma program until Dr. Landreneau went to Ochsner.
After leaving New Orleans, Dr. Landreneau resettled in Pittsburgh where he established his legacy as a mesothelioma specialist.
Dr. Landreneau's Credentials
Over 25 years experience
Has led teams in leading hospitals
Authored over 350 clinical journal articles
Get Connected To Dr. Rodney Landreneau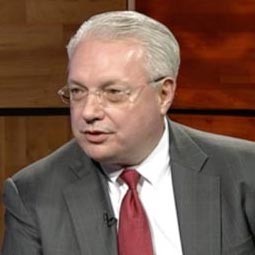 Dr. Landreneau is an innovator in the mesothelioma treatment field and has over two decades of experience treating patients in Pennsylvania.
Why Choose Dr. Landreneau?
Helped develop one of the best mesothelioma programs in the country
Has over 25 years of experience with minimally invasive treatment
Experienced at improving survival while maintaining quality of life
Career at UPMC
Dr. Landreneau's career at UPMC spans 26 years and is where he developed into one of the best cancer specialists in the country. In addition to his surgical practice, during his tenure at the center, he also served as a professor of surgery at the University of Pittsburgh School of Medicine.
At UPMC he worked with internationally recognized mesothelioma doctors and won several awards along the the way, including the Health Care Hero Award by Pittsburgh Business Times in 2000.
He also helped build the National Mesothelioma Virtual Bank which allows for the collection of mesothelioma specimens by the top mesothelioma cancer centers in the country. The creation of a virtual bank allows specialists like Dr. Landreneau to conduct clinical research and collaborate easily with other cancer centers.
Dr. Landreneau returned to UPMC in 2018 as the director of thoracic surgery and works out of the Altoona office.
Dr. Landreneau's Treatment Approach
Dr. Landreneau advocates taking the least invasive approach to treatment possible. It is important for him to maintain quality of life for his patients as well as helping them live longer. His stance on treatment was influenced by his time at UPMC where minimally invasive treatments are favored above aggressive treatments.
Although he favors minimally invasive procedures, Dr. Landreneau performs both the extrapleural pneumonectomy and the pleurectomy with decortication depending on the needs of the patient. The goal in his treatment plan is to avoid unnecessarily aggressive treatment and tailor treatments to each individual.
Heated Chemotherapy for Mesothelioma
One of the most promising developments in mesothelioma treatment has been the use of heated chemotherapy in combination with radical surgery. The heated chemotherapy has the ability to kill off microscopic mesothelioma cells that are left behind after surgery.
Dr. Landreneau has years of experience improving survival times for pleural mesothelioma patients with this procedure. He was the first surgeon to perform the procedure in Louisiana during his time at Ochsner Cancer Institute.
Dr. Landreneau administers chemotherapy both intraoperatively (during surgery) and after surgery has been completed, helping patients get the best survival benefit possible. Take control of your prognosis by getting connected to Dr. Landreneau using our free Doctor Match program.