Dr. H. Richard AlexanderFocus: Peritoneal Mesothelioma
Rutgers Cancer Institute of New Jersey
195 Little Albany St.
New Brunswick, NJ
Dr. Alexander is one of the leading specialists treating peritoneal mesothelioma and has significantly advanced treatment of the disease through his research.
About Dr. Alexander
Dr. H. Richard Alexander is the Chief Surgical Officer at the Rutgers Cancer Institute of New Jersey and the regional director of surgery for Monmouth Medical Center, which is the parent organization of Rutgers Cancer Institute and other Rutgers-affiliated medical locations. He is an internationally recognized peritoneal mesothelioma specialist who has worked extensively on improving the treatment of this disease.
Medical Degree and Residencies

MD Georgetown University. Dr. Alexander completed his residency in general surgery at the Walter Reed Military Medical Center, while serving in the Navy.

Professorship

Professor of Surgery, University of Maryland
After completing his medical degree, Dr. Alexander was commissioned in the U.S. Navy for 8 years where he completed his residency as a medical officer. After his time in the Navy, he completed a fellowship at Memorial Sloan-Kettering Cancer Center in surgical oncology. From there, he returned to the Navy once more as a Commander serving at the Walter Reed Medical Center in Bethesda, MD for another 4 years.
Dr. Alexander then went to work at the National Cancer Institute (NCI) where he specialized in developing surgical procedures for hard to treat diseases. This spurred an interest in treating peritoneal mesothelioma, which is notoriously difficult to treat.
While at the NCI, Dr. Alexander discovered proteins essential to mesothelioma growth. In his current position at the University of Maryland, he is working on developing novel treatments that target these proteins. He found that when the proteins were eliminated, it halted the growth of the cancerous cells. The discovery has been tested in culture dishes and mice infected with peritoneal mesothelioma, which were considerably successful.
Dr. Alexander also serves on the editorial boards of the Journal of Clinical Oncology and the Annals of Surgical Oncology.
Dr. Alexander's Achievements
16 years of research experience at the NCI
Awarded National Institutes of Health Individual Merit Award
Chair of the Meso Foundation Science Advisory Board
Get Connected To Dr. H. Richard Alexander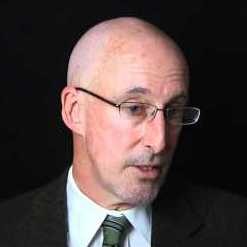 Dr. Alexander is one of the top peritoneal mesothelioma specialists in the country. As a prolific researcher, he has made contributions to the treatment of this disease that have resulted in longer lives for many of his patients.
Why Choose Dr. Alexander?
Leader in peritoneal mesothelioma research
Experienced treating patients with heated chemotherapy (HIPEC)
Published over 200 journal articles on cancers including mesothelioma
Dr. Alexander's Research
Dr. Alexander works extensively to improve surgical methods for patients with peritoneal mesothelioma in the hope of extending survival times. He also conducts research alongside his research team at the University of Maryland to uncover the genetic nature of mesothelioma and develop novel treatments aimed at attacking the root of the disease.
A Genetic Look At Peritoneal Mesothelioma
Dr. Alexander contributed to a recent study involving the molecular nature of peritoneal mesothelioma in order to uncover the potential for new treatment methods. After treating 41 patients with cytoreductive surgery and heated intraperitoneal chemotherapy (HIPEC), tumor samples were collected and analyzed.
Using a method known as a gene expression array, Dr. Alexander was able to gain a phenomenally detailed outline of the DNA makeup of the peritoneal mesothelioma samples.
"By using these techniques, we've been able to look at the expression of thousands of genes and the proteins they produce and the network of interactions that occur that provides them with a personality that really controls their growth and spread," says Dr. Alexander.
Dr. Alexander and the contributing researchers to this study found that there were two groups of patients with different survival times that may be based on certain proteins and signaling pathways uncovered through gene expression.
Understanding how these signaling pathways control the growth of peritoneal mesothelioma may lead to the development of drugs that effectively block these pathways. This could result in potentially longer survival times for more mesothelioma patients.
Cytoreductive Surgery and HIPEC with Cisplatin
The combination of cytoreductive surgery and heated intraperitoneal chemotherapy (HIPEC) has been a contentious topic for some specialists. Critics of the treatment suggest there isn't enough of a survival benefit and there may not be enough research to back the procedure up.
Dr. Alexander published a study to help bring the matter into the light. He published a study in 2013 that gathered data from 211 peritoneal mesothelioma patients treated with cytoreduction and HIPEC at top treatment centers. The goal of the study was to determine which factors contribute significantly to longer survival for patients.
Looking at age and cell type, having HIPEC with cisplatin (a type of chemotherapy drug) significantly affected survival times. The median survival for patients in this study was over 5 years. Get access to treatments like this by getting connected to specialists with our free Doctor Match program today.
Meet Dr. Alexander