Emerging Treatment for Mesothelioma
The term "novel therapy" is used to describe emerging treatment options that aren't considered for use as a main line of treatment. These are treatments that are still being improved in clinical trials. However, there are several trials underway that seem promising.
Mesothelioma is known for its resistance to treatment. It has only been a decade since chemotherapy treatment has demonstrated a responsive effect in managing the disease. Combining chemotherapy drugs (cisplatin and pemetrexed) is currently the first line of treatment for most mesothelioma patients.
Reflecting on New Treatment Possibilities
A review of malignant pleural mesothelioma published this year in the Australian journal, Cancer Forum, looks at the progress made in treatment over the past decade and the outlook for the future. In regards to future treatment, the review, led by Dr. Steven Kao, highlights the importance of novel therapies.
"I think there are several unmet needs in the treatment of mesothelioma," said Dr. Kao. "New novel molecular targets that would potentially be effective in mesothelioma [are needed] so that we can improve first line treatment as well as discovering useful second line treatment."
Essentially, patients who don't respond well to chemotherapy need other options. Dr. Kao believes the international effort to develop novel treatments can provide the solution to this issue as well as moving towards personalized treatment for mesothelioma patients.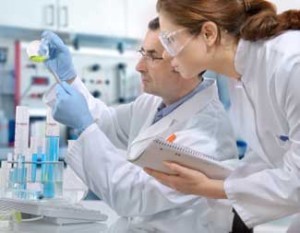 The international mesothelioma research effort is geared towards developing personalized treatment for patients. This is yet to be a reality as there are so few treatment options available to patients, but researchers seem hopeful about the future.
"As to precisely when this may happen, it is difficult to predict," said an optimistic Dr. Kao.
"I would hope within a decade, a real precision approach would be a real possibility for our mesothelioma patients."
A decade is far off, however, for patients who have mesothelioma now. Mesothelioma carries a life expectancy of approximately 12 months depending on the success of treatment.
"There have been plenty of clinical trials conducted in the last 10 years, but unfortunately, what appears to be promising in the preclinical studies did not translate into a clinical benefit," Dr. Kao told Mesothelioma Guide.
However, patients who don't respond to traditional treatment methods (chemotherapy, radiation, etc.) may soon have other routes of treatment available to them through a couple of auspicious trials currently in progress.
Novel Therapies Currently in the Works
Studies being conducted this year by the National Cancer Institute, the Asbestos Disease Research Institute in Sydney and a pharmaceutical company, Verastem, Inc., hold potential for developing several novel therapies into first line treatment options.
The National Cancer Institute (NCI) is making headway in the arena of immunotherapy. This type of novel therapy hasn't been successful in mesothelioma patients because the drug is attacked by the body's immune system.
Immunotherapy drugs combine bacterial toxins and antibodies to specifically kill mesothelioma cells. The bacteria and antibodies are generally destroyed by the immune system, but the NCI has found that by weakening the patient's immune system the drugs may take effect.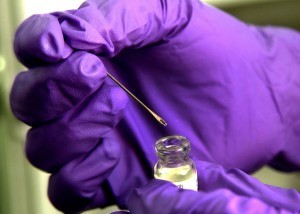 The Asbestos Disease Research Institute (ADRI), with the help of Dr. Kao, is making progress in mesothelioma tumor suppression.
According to Dr. Kao, the ADRI has "recently found that a certain microRNA acts as a tumor suppressor where it is often not expressed in tumor cells. [ADRI has] shown that by increasing this microRNA expression in tumor can cause tumor regression in [the] animal model."
Verastem, Inc. is a fledgling pharmaceutical company out of Cambridge, Massachusetts studying how stem cells contribute to the metastasis of mesothelioma.
They are developing a drug (defactinib) that inhibits stem cell signaling pathways essential for mesothelioma cells to spread. This drug could prevent the progression of mesothelioma and greatly improve life expectancy.
Are Novel Therapies the Future of Mesothelioma Treatment?
It's hard to tell whether, or when, novel approaches to treating mesothelioma will be produce a response in patients, especially those whose disease has been resistant to treatment.
However, it seems that novel therapies provoke a lot of optimism. Novel therapies hold the potential to treat those who weren't previously able to be treated. They hold the potential to personalize treatment and allow specialists to be more selective about the methods they use to treat their patients.
Most importantly, novel therapies hold the potential to prolong life expectancy or even lead to a cure.
Patients who have been resistant to treatment should take the opportunity to get involved in clinical trials testing novel therapies.