February 4th is World Cancer Day. Every year on this day, all members of the cancer community, including mesothelioma warriors, stand united to share their support.
"Each one of us can make a difference. Together we make change." -Barbara Mikulski
By supplying individuals with educational tools and raising awareness about cancer, World Cancer Day empowers everyone to unite and fight against this globally recognized epidemic.
The team behind World Cancer Day is the Union for International Cancer Control. Find out what their CEO, Cary Adams has to say about the importance of February 4th in this short video.
The Effects of Cancer
According to the National Cancer Institute, it 2017 it was estimated that there would be roughly 1,688,780 new cases of cancer in the United States.
"Globally, nearly 1 in 6 deaths is due to cancer," states the World Health Organization's website.
There are more than 100 different types of cancers. Among them is mesothelioma. This incurable disease has approximately 2,000 to 3,000 confirmed cases in the United States each year.
By taking knowledge and cancer prevention into our own hands, we have the power to change the number of people that are affected by it.
Purpose of World Cancer Day
The primary goal of World Cancer Day is to get many people from around the world to talk about cancer. Individuals are encouraged to share facts and statistics about cancer via their social media outlets. Cancer survivors and caregivers are also urged to share their stories to inspire others.
"Currently, 8.8 million people die from cancer worldwide every year, out of which, 4 million people die prematurely (aged 30 to 69 years)," states the World Cancer Day website.
Did you know that many of these cancers can be prevented?
For example, the only known cause of mesothelioma is asbestos. Imagine what would happen if the United States officially banned the use of this carcinogen within its borders. Mesothelioma would become an even rarer disease.
On the World Cancer Day official website, you can access fact sheets and infographics to help you join in on the discussion about cancer.
4 Ways You Can Support World Cancer Day
This year, the World Cancer Day campaign is themed 'We Can. I Can.' you can learn more about it in this short video.
Here are a few ways that you can get involved:
1

Participate in fundraisers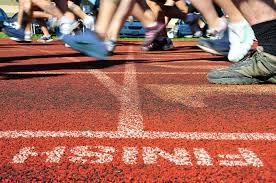 On February 4th and the days leading up to it, many communities host events that help raise funds for people impacted by cancer. You can participate in events such as silent auctions, luncheons, cycling, marathons, and family-friendly run/walks to help show your support.
2

Donate to cancer research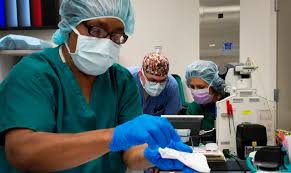 Donating to organizations helps support research and educational resources for all types of cancers. Through generous donations, you can help institutes develop cures and new treatment methods. For example, the Mesothelioma Applied Research Foundation is an organization dedicated to finding a cure for mesothelioma.
3

Crowdfund for cancer warriors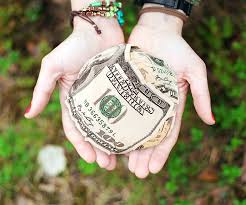 By participating in crowdfunding, you can help share the stories and donate to people that may be facing a cancer diagnosis. Websites like Go Fund Me and You Caring help people around the world to connect, share stories, and raise funds to help pay for things like treatment or unforeseen medical expenses.
4

Be involved on social media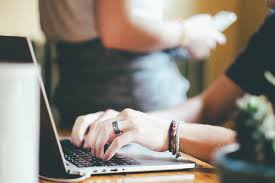 One of the easiest ways that you can partake in World Cancer Day is by sharing your support on social media. Many people will choose to share cancer facts, statistics, and stories. You can do something as simple as resharing something that is already posted on your Facebook or Twitter newsfeed.
When using social media outlets as your voice, make sure that you use #WorldCancerDay and #WeCanICan.
However you decide to participate on February 4th is up to you, but you can make a difference. For more information about World Cancer Day, please check out their official website.