The Cancer Research Institute has named the month of June as Immunotherapy Awareness Month. Immunotherapy is a treatment that uses certain parts of the immune system to fight diseases, like mesothelioma. In mesothelioma diagnoses, the immunotherapy is used to effectively attack, reject and destroy the malignant cells.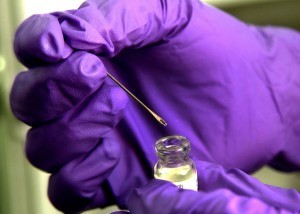 One of the leading types of immunotherapy is monoclonal antibodies.An antibody is a sticky protein that targets a specific antigen. Once they attach, they recruit other parts of the immune system to destroy the antigenic cell. This type of treatment is advantageous because it is so specific and contains very few side effects.
Immunotherapy does not just impact patients with mesothelioma, but it also plays a role in the lives of those with other forms of cancer. One specific study was done and patients were given the immunotherapy every two weeks and about 23% of them saw significant tumor shrinkage. It doesn't work on everybody. However, this just opens up a new treatment option that is available.
Immunotherapy Awareness Month serves to bring awareness to this possible cancer breakthrough. On June 7, the Cancer Research Institute pronounced "Wear White for a Cure Day". White stood for all the cancer ribbon colors combined into one. It also symbolized the white blood cells which make up the immune system.
Ultimately, white stands for new hope and new beginnings. Active immunotherapy involves administering drugs to patients that will serve to enhance the patients' existing immune system. Passive immunotherapy involves man-made immune system proteins that are injected to the body. These proteins are manufactured in a lab and given to make up for the lack of immune proteins in the patient's body.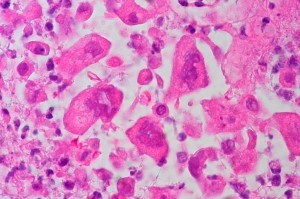 There have been patients who have had successful outcomes from immunotherapy. One patient, although she wasn't diagnosed with mesothelioma, lived past her prognosis time. She had stage 4 melanoma and was told she only had about 6 months to live. After completing a few rounds of immunotherapy, she was pronounced in remission.
Emerging treatments clinical trials are underway, learn more on our clinical trials page. Immunotherapy Awareness Month helps bring light and attention to a treatment that is often overlooked. Immunotherapy can give new hope to patients who are worn out from chemotherapy and radiation. The best part is that they can actually experience positive outcomes. They do not have to lose the battle against cancer, instead they can stand up and fight.