Since the initiation of the first Mesothelioma Awareness Day, more has been learned about mesothelioma and the treatment options that will help improve a patient's prognosis. Overall survival rates have dramatically increased with the innovation of new treatment options and the availability of clinical trials.
The History of Mesothelioma
Pleural tumors were first recognized in the late 1700's. In 1870, E. Wagner documented mesothelioma as a malignancy of the pleura. Mesothelioma wasn't officially recognized as a disease until the 1930's when its name was given. It wasn't until 1960 that the cause of mesothelioma was finally determined as asbestos. Despite the now known dangers of asbestos, it was still used for decades after the dangers were discovered. Treatment in these days was limited because of the limits in the medical field.
Since then, new treatments have been introduced. Chemotherapy, radiation, and surgery have become a standard form of treatment for mesothelioma patients. New surgeries are performed and these surgeries are helping to increase the amount of time patients survive after their diagnosis.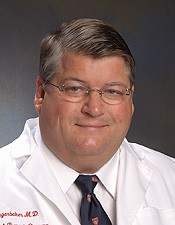 For example, the extrapleural pneumonectomy (EPP) was originally introduced in the 1940's for the treatment of infections of the lungs and pleural cavity. Dr. David Sugarbaker has since then perfected the way that this surgery is performed. He has modified the EPP to successfully treat pleural mesothelioma patients.
Dr. Sugarbaker works out of Brigham and Women's Hospital in Boston, Massachusetts. In 1988, Sugarbaker began the Thoracic Surgery Division and focused on the EPP. Since then, Brigham and Women's has become one of the leading hospitals in the treatment of pleural mesothelioma.
Funding Mesothelioma Research
One of the leading reasons that Mesothelioma Awareness Day began is due to the dire need of funding that is needed for mesothelioma research. In order to gain more funding, more awareness needs to be created.
Since the beginning of Mesothelioma Awareness Day in 2005, over $15 million has been raised to further mesothelioma research. This money is granted to groups who are digging deeper to find effective treatments and an eventual cure to mesothelioma.
These studies are all centered on learning more about mesothelioma, what causes it, and how to better treat it. Some of the funds that are raised during Mesothelioma Awareness Day are used in order to give these research grants. The following are some of the research grants that were given in 2012 by the Meso Foundation:
The Anderson Family Grant was given to Mitchell Cheung, PhD at the Research Institute of Fox Chase Cancer Center to further research BAP1 Mesothelioma Mouse Models and Personalized Therapeutics.
The Law Offices of Peter G. Angelos Grant was awarded to Filippo Giancotti, MD, PhD of Memorial Slown-Kettering Cancer Centers to research the efficiency of a TOR/PI-3K Inhibitor and Mesothelioma.
These research efforts would not be possible if it was not for the fundraising that activities conducted during Mesothelioma Awareness Day. Over $100,000 was raised during the duration of the 2012 Mesothelioma Awareness Day events. The Meso Foundation's goal for 2013 is to raise money than the previous years and to expand their awareness efforts to more people.
Mesothelioma Awareness Day Events
You can participate in events that will help raise money for funding research. These events will also spread the word about mesothelioma. There are events being held across the country, there are running marathons and benefit concerts and picnics.
Some of these events are held in memory of those that have lost their battles with mesothelioma, some are held in celebration of survivors who are living with mesothelioma. The main event that is supported by the Meso Foundation is a rally that is held in New York City's Rockefeller Plaza on September 26th.
On September 27th the Second Annual Regional Conference is held. This conference is a one day conference that provides information about mesothelioma for patients, families, doctors, and others that want to learn more about this cancer.
The conference is held by the Meso Foundation and they are bringing together mesothelioma specialists who are providing more information on research, exposure risks, and treatments. The 'Knowledge is Hope' conference is part of the Meso Foundations efforts of education about mesothelioma.