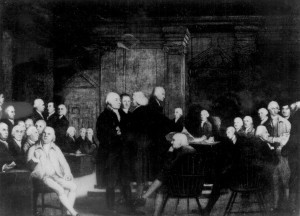 The American Revolution was the birth of the United States as a nation. It brought people off all different backgrounds together to fight for a common cause. On June 14, 1775 men gathered together, armed with simple shot guns and commoners clothing. They gathered from all over the thirteen colonies. They looked like amateurs compared to Britain's decorated officers and troops. These informal troops were funded, led, and supported by the colonies they came from.
A committee was formed to "bring in a draft of rules and regulations for the government of the Army" and that's when the Army was created. Money was set aside to fund and create ten companies from Pennsylvania, Maryland, and Virginia. George Washington was unanimously named commander-in-chief the next day. The original soldiers fought for our countries independence from Great Britain and won.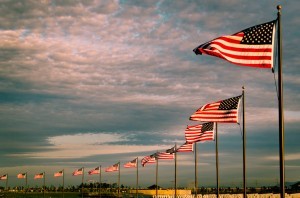 Two years after the initial formation of the army, the United States officially adopted the stars and stripes as their official flag. The original thirteen stars has grow to fifty. The red stripes stand for the blood that has been shed to protect this countries freedom. The white symbolizes the purity and innocence of the States. Finally, the blue stands for the color of the Chief and his perseverance and justice. In 1949, President Harry S. Truman signed the documents that made June 14 official Flag Day.
Today America is proud of the soldiers who have fought to keep our country the land of the free. There have certainly been many obstacles over the past two hundred and thirty eight years, but our country has always come out stronger than it was going in. Much like patients of mesothelioma, United States Army soldiers support one another.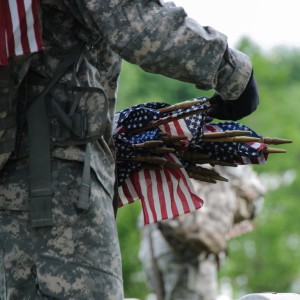 There are currently over one million men and women serving in today's infantries. Over the past two hundred and thirty eight years, over 26 million have served in the US Army. From World War 1 and 2, to the Revolutionary war and the War of 1812, these veterans have served their country proud.
The U.S. Army's slogan is "This We'll Defend". Veterans and current enlisted personnel oath to uphold this statement when fighting for their country. We at MesotheliomaGuide.com promise to uphold our oath of always putting the patient and their needs first, while informing patients and their families with insight about mesothelioma and the treatment options that are available in a hopeful manner.