Cancer treatments can be expensive but there are several ways that mesothelioma patients can get help paying for treatment. For many patients and families, a mesothelioma diagnosis can bring about financial challenges. Even with health insurance, unexpected medical bills can accrue.
The rarity of mesothelioma means most patients must travel to a see a specialist. This may include expenses like flights, hotels, and car rentals. Some patients may require the support of a caregiver or assisted living facility. It is important to protect yourself and your family by planning for future expenses.
3 Ways to Help Pay for Mesothelioma Treatment
1

Social Security Disability Compensation

The Social Security Administration implemented the Compassionate Allowance program to speed up disability claims. It was made for those with a severe medical condition who were unable to work and whose condition was expected to last a year or result in death.

Pleural and peritoneal mesothelioma are conditions that qualify for compassionate allowance. If you aren't already drawing Social Security, you may qualify for disability benefits.

2

Asbestos Trust Funds

There is only one known cause of mesothelioma – asbestos. These trust funds were organized by bankrupt companies to ensure there will always be compensation for victims of asbestos exposure. An experienced mesothelioma attorney is used to help file a claim against an asbestos trust fund.

The process begins with determining which companies or products were responsible for the patient's illness. These claims, along with a mesothelioma lawsuit, are time sensitive. Having knowledge of this process preserves your rights for compensation.

3

Veteran's Benefits

About 1/3 of mesothelioma patients are veterans, due to the prolonged exposure to asbestos while in the military. If you are a veteran with mesothelioma, you may be entitled to disability compensation, pension, and/or medical benefits through the VA.

Spouses and children may be able to file for survivor benefits. There are many criteria a veteran must meet to complete the filing process. A VA-accredited claims agent can streamline that process.
Discounts & Assistance for Mesothelioma Patients
Many organizations offer discounts or assistance for patients receiving cancer treatment and the people who accompany them.
Travel – Organizations like Corporate Angel Network, Angel Flights, and many others offer free airfare to cancer patients who need transportation to and from treatments.

Southwest Airlines even has a medical transportation grant program to donate tickets to non-profit hospitals and medical transportation organizations. The hospitals and organizations distribute the tickets to patients and their caregivers.

Lodging – Many hotels nearby hospitals offer discounted stays to cancer patients and their families. There are also hotels specifically created to house patients and families during treatment.

The Ronald McDonald House is possibly the most famous house for patients. Other organizations include the Fisher House Foundation and the American Cancer Society's Hope Lodge. Be sure to contact the hospital you are receiving treatment at to ask about the lodging options that are nearby.
Get Help Paying for Treatment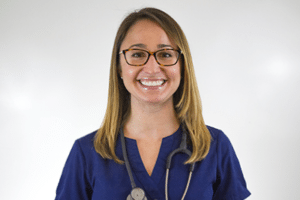 My name is Jenna Campagna, I am a registered nurse and a mesothelioma patient advocate. I can help you navigate your treatment options and get you connected to a mesothelioma specialist. I work directly with Carl Jewett, a VA-accredited claims agent who can assist with filing for veteran's benefits.
Do not hesitate to contact me at 888-385-2024 x102 or jenna@mesotheliomaguide.com.