Swedish Cancer Institute
Swedish Cancer Institute
1221 Madison St.
Seattle, WA
Swedish Cancer Institute is one of the top cancer centers in the country for patients seeking treatment for pleural mesothelioma. The center is renowned for its specialized approach to treatment.
Benefits of Swedish Cancer Institute
Swedish Cancer Institute in Seattle is one of the best treatment centers for cancer patients on the West Coast. It has one of the busiest programs for mesothelioma in the country. Starting out as a small hospital in a renovated apartment building, the operation grew to become known as the Swedish Cancer Institute in 1932. The Institute was one of the first cancer centers to use radiation therapy for the treatment of cancer.
Why Swedish Cancer Institute?
Multidisciplinary Team

At Swedish Cancer Institute, mesothelioma patients are treated by a complete multidisciplinary team of medical oncologists, radiation oncologists and surgeons. This allows treatments to be patient-specific.

Individualized Treatment

Every mesothelioma patient that comes to this cancer center has a treatment plan that is tailored to their specific diagnosis. Doctors work together to determine the right course of action for each patient.

Patient Care

A positive relationship between doctor and patient is highly valued by the specialists at Swedish. The doctors here work hard to understand each patient's wants and needs. Emotional support and counseling are also integral to this approach.
Get Connected To Swedish Cancer Institute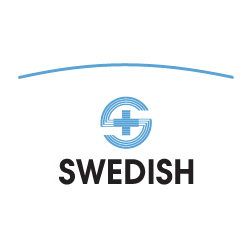 The Swedish Cancer Institute is one of the most reputable treatment centers for mesothelioma in the country. It has an impressive presence on the West Coast, providing those in the region with some of the best medical care in the world.
Why Choose Swedish?
Multimodal treatments that extend life
Compassionate and empathetic staff
Involvement in innovative clinical trials
Mesothelioma Treatment at Swedish Cancer Institute
The Institute has a strong focus on treating pleural mesothelioma. Their experienced specialists work together to develop the best treatment plan for each of their patients.
The specialists at the Institute also acknowledge that a mesothelioma diagnosis requires more than surgeries or chemotherapy—it requires emotional support as well. Counseling and educational support are offered to help patients cope with their diagnosis.
"We will do everything we can to make you feel comfortable and secure moving forward. We will work with you and your loved ones to figure out a plan that everybody is happy with." – Dr. Alexander Farivar
Individualized Treatment
The treatment plan at Swedish Cancer Institute is highly specialized and varies from patient to patient. One form of treatment that patients may receive is an approach that incorporates chemotherapy, surgery and radiation.
Chemotherapy

Chemotherapy is the only standard treatment for mesothelioma. The combination of Alimta and cisplatin is recognized as the only approved treatment by the FDA. The medical oncologists on the mesothelioma team help decide all chemotherapy plans.

Surgery

Surgeons at this cancer center use both the extrapleural pneumonectomy (EPP) to remove the entire affected lung, and the lung-sparing pleurectomy/decortication (P/D) to remove the lining of the affected lung. The surgeons at Swedish have extensive experience in surgery for mesothelioma an evaluate all options for the patient. This surgical experience is found in only a few centers across the country.

Radiation

The addition of radiation to chemotherapy and surgery has shown to improve survival. Swedish offers a specialized radiation treatment that is used in conjunction with surgery known as the "SMART" treatment.
'SMART' for Pleural Mesothelioma
SMART stands for "Surgery for Mesothelioma After Radiation Therapy." Patients eligible for surgery are given an intense dose of radiation over a five-day period followed by surgery to remove the lung. The Institute is one of the only centers in the country equipped to offer SMART. Many patients have significantly outlived their prognosis thanks to this procedure, and doctors at the Institute report survival rates better than they've ever seen before.
Anti-angiogenesis Research and Clinical Trials
Clinical trials are important to moving mesothelioma treatment forward. One of the most recent clinical trials undertaken at the Institute treated patients with standard chemotherapy and an angiogenesis inhibiting drug, cediranib maleate.
Cediranib maleate is believed to stop tumor angiogenesis, which is the growth and formation of blood vessels in the tumor. This is important because cancer growth can be prevented or reversed by cutting off the supply of blood to the tumor. Doctors hope combining cediranib maleate with chemotherapy will make it more effective. Anti-angiogenesis drugs like cediranib are beginning to emerge as viable treatments for mesothelioma, and the doctors at the Institute are advancing the field.
Meet the Specialists
Dr. Eric Vallieres and Dr. Alexander Farivar have combined their surgical expertise to help turn the Institute into one of the top mesothelioma centers in the country. Both doctors work with other oncologists on the mesothelioma team to specialize treatment.
"We review patients in our tumor boards and with many different doctors to develop a personal plan that fits with our patient goals," Dr. Farivar said. "We have many different options and tailor those treatments to each individual and their situation."

Dr. Vallieres is the surgical director of the lung cancer program at the Institute. Although most of the cases he evaluates are lung cancer patients, he has comprehensive experience with the surgical treatment of pleural mesothelioma. Dr. Vallieres works closely with Dr. Farivar to handle all surgical cases of mesothelioma. The ethic of teamwork in the surgical department ensures every patient gets the best treatment possible.


Dr. Farivar is the surgical director of pleural diseases at the Institute and trained under the famed mesothelioma surgeon, Dr. David Sugarbaker. In his time at Brigham and Women's in Boston, Dr. Farivar honed his surgical skills and gained invaluable experience.
Dr. Farivar values the relationships that he builds with his patients and understands the importance in seeing things through the patient's eyes. "We will do everything we can to make you feel comfortable and secure moving forward," he said.
Is Swedish Cancer Institute Right for You?
Mesothelioma patients living in the Northwest should add Swedish Cancer Institute to their list of possible treatment centers. This team of specialists offers a collaborative and individualized treatment approach to all of their patients. Some reasons mesothelioma patients choose Swedish Cancer Institute include:
Multidisciplinary team of specialists
Access to life-extending surgeries
Expanded treatment options with clinical trials
If you are ready to take your prognosis into your hands, Swedish Cancer Institute can help. Get connected to this cancer center today by contacting a patient advocate at 1-888-385-2024, or get a complete list of treatment centers in our free Mesothelioma Guide.